When will electric cars be cheaper than petrol?
Written by: Simon Pavey, Last updated:14th February 2023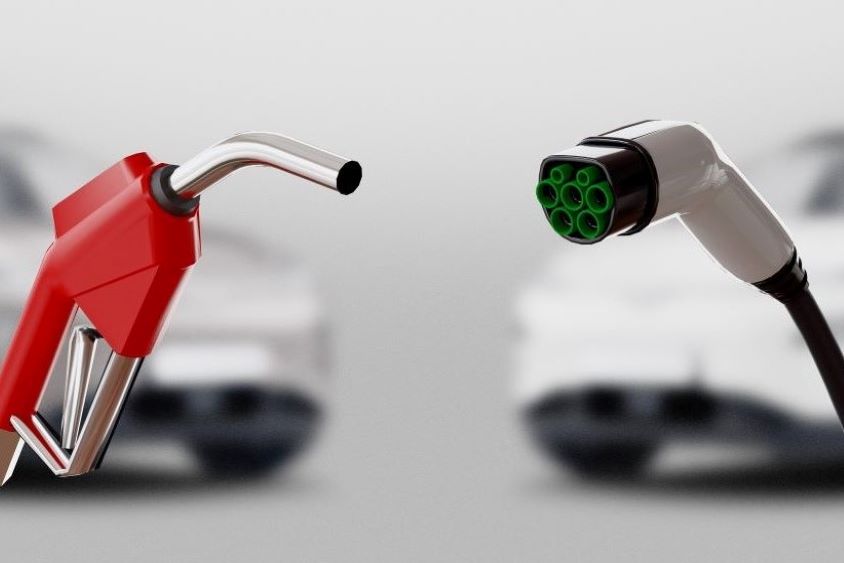 Car owners are well aware that electric cars are likely to be the future, but are holding off buying one until they become cheaper than petrol.
Whilst there are plenty of reasons to transition to electric, there are many financial considerations too. Many drivers hold back from making the change, wondering when electric cars will become cheaper.
EVs reaching price parity with petrol and diesel vehicles would be huge victory in the world's mission to reduce harmful emissions. Fortunately, it looks like this goal might be closer than we once thought.
Electric cars and vans will be cheaper to produce than combustion vehicles by 2027
A recent study carried out by Bloomberg New Energy Finance (BNEF) highlights a positive change to the electric vehicle market.
By improving designs, reducing battery costs and creating more dedicated production lines, the industry is forecasted to lower the price of electric vehicles. So much so, that all forms of EV will be cheaper to produce than combustion vehicles within the decade. As the price of petrol and diesel cars increases with inflation, the advances in technology help to lower the price of EVs, thus creating a smaller gap and, eventually, reaching price parity.
Interestingly, it is light vans that are predicted to become cheaper than their petrol equivalent first. The study suggests that this price will be achieved by 2025. Regular cars, heavy vans and SUVs will follow soon after in 2027.
If these predictions come to fruition, electric cars and vans will become reliably cheaper by the end of the decade. The study even suggests that battery powered vehicles could completely dominate the market by 2035. They could even completely replace sales of petrol and diesel vehicles by offering cheaper prices.
As we move closer to the 2030 ban on petrol and diesel car and van production, this is promising news for all drivers.
How much do electric vehicles cost to own?
Whilst it is true that electric cars currently cost more to purchase than petrol or diesel, that tends to be where the increased expenses stop.
You're likely to spend an extra 5-10% on the initial purchase of an EV. However, drivers should consider the total cost of ownership.
Once you own the car, you'll be paying less on fuel. Charging an electric vehicle can be as much as 50% cheaper than filling a car with petrol. These savings will drastically add up over the weeks, months and years of EV ownership.
Electric vehicles do not emit harmful CO2, meaning owners are exempt from road tax. If electric cars do dominate our roads as BNEF's study suggests, it might be that road tax becomes a distant memory for many! In line with their plan to reduce carbon emissions, the government offer grants to help pay for electric vehicles. Drivers could be offered up to £2,500 to pay for a new electric car. For some, this might negate the increased cost of purchasing when compared to a petrol or diesel car.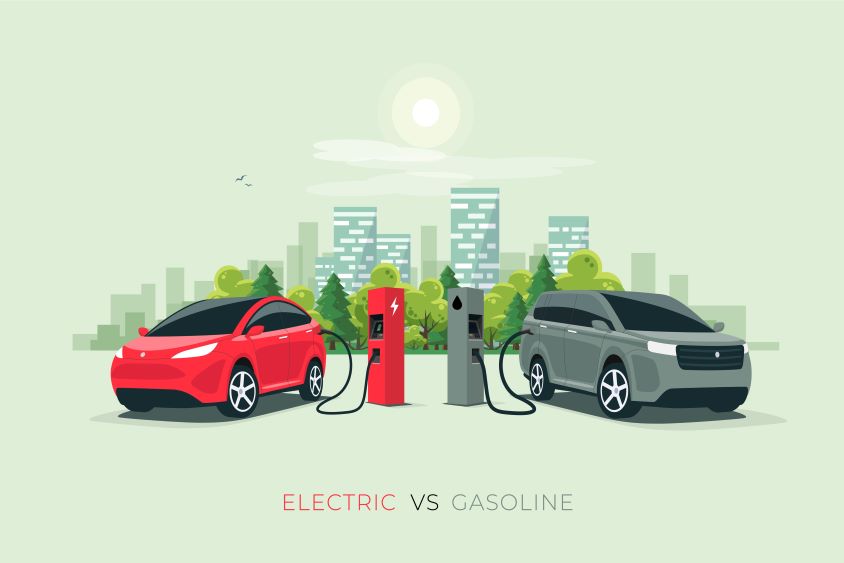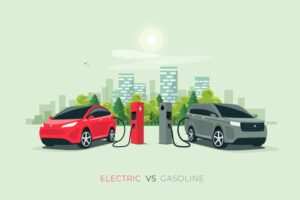 Who is driving electric cars?
As of April 2021, there are 515,000 plug-in vehicles registered. 245,000 of these vehicles are entirely battery powered, whilst the other 270,000 are hybrids.
Of course, that is quite a minority right now. The registered electric vehicles in the UK only account for just over 1.5% of the 32,973,206 cars on our roads.
However, we have just witnessed the biggest ever annual increase in plug-in vehicle registration. 175,000 new plug-in vehicles were registered in the last year – a growth of 66% from 2019.
If this trend continues, we'll be seeing over a million electric cars registered within the next few years. One should also consider that the 66% increase happened in the midst of a pandemic. Perhaps this growth will be even greater once drivers are returning to work and a sense of normality.
Lowered costs leading to fleets of electric cars
Due to the impending change on our roads, fleet managers should be preparing to make the transition. The lowering cost of electric cars and vans should make them seem like a viable option compared to the petrol and diesel vehicles that fleets have consisted of for years.
This drop in price might be why one in three fleet managers in the UK are expected to replace 50% of their fossil fuel burning vehicles with plug-in vehicles by 2025. This survey, conducted by Go Ultra Low, also states that 70% of fleet managers are hoping to purchase an electric car within the next two years.
When will you be making the transition to plug-in vehicles? Are you waiting for the price of EVs to drop, or are you keen to say goodbye to petrol vehicles sooner? If you're unsure, get in touch with our expert team. We can help you save money on charging costs, and also help you get the most range from your vehicles.
Once your fleet has adopted EVs, you'll probably want to keep your charging costs as low as possible. With the Shell Electric Vehicle Fuel Card, you'll save 2p per kWh. The card can also be used to pay for regular fuel, making it a great option for fleets in a transition period.
back