What is fleet management?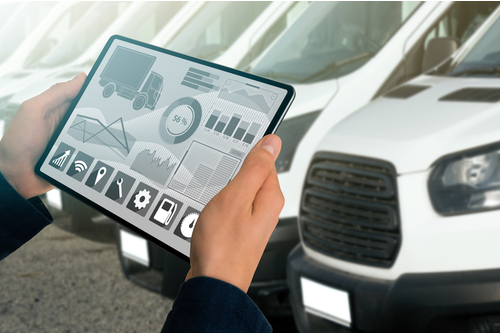 If your firm runs commercial vehicles of any kind, you need a fleet management solution. Whether you have hundreds of vans or just a couple of company cars, a clear plan for keeping these running smoothly is a must.
But what is fleet management? And what tools can you use to make this task as easy as possible? Read on to find out.
The basics of fleet management
Fleet management is an approach to looking after your company's vehicles across every stage of their lifecycle. It starts with purchasing or leasing and covers maintenance, driver tracking and fuel management. At the end of a car or van's life, it also ensures there's a clear replacement and disposal plan.
This isn't just for firms with large numbers of vehicles. It also applies even if you're only running a small number of cars or vans, and if you're using a 'grey fleet', where employees use their personal vehicles for work purposes.
The goal of this is to improve efficiency, cut fuel costs, keep your drivers safe and maintain compliance with the rules. This covers everything from monitoring driver behaviour and tracking routes to having up-to-date MOTs and insurance and meeting working time regulations.
Effective fleet management ensures there's a single hub that covers all aspects of your vehicles' operations. This is also where the fleet manager comes in.
The role of the fleet manager
The job of the fleet manager is to oversee the day-to-day operation of the firm's cars, vans or trucks. They have a wide range of responsibilities and so need a good mix of skills, from accountancy to strong communications and the ability to multitask.
In general, a fleet manager's roles will include the following:
Controlling costs. Ensuring operating costs are kept as low as possible is a primary task of the fleet manager. This can include getting a good deal on initial purchases or rentals, as well as keeping ongoing costs down. This can be done by improving fuel efficiency or managing the use of services like fuel cards.
Vehicle maintenance. Keeping your fleet on the road is vital to the success of any business. This means ensuring cars and vans are regularly serviced and checked for any faults.

The latest smart technology

can alert you to any potential issues before they become a problem, allowing you to plan your schedule and reduce the risk of a breakdown.
Ensuring driver safety. As well as ensuring your fleet is mechanically sound, a good fleet manager should also be keeping an eye on driver behaviour.

Tools like telematics can keep a full log of their actions. It can show you if they were speeding, for instance, or if any harsh inputs have been made on the steering or brakes. This lets you step in with training or advice where necessary.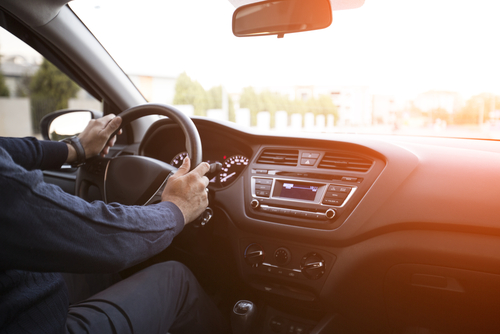 Tracking vehicles. It's essential that you know where your vehicles are at all times. GPS tracking tools give you a complete picture of your current situation and let you make changes.

For instance, it can show you if drivers are taking inefficient routes between jobs and therefore help better plan your operations. What's more, it can quickly alert you to any unauthorised vehicle use or track down a stolen car.
Ensuring compliance. It's also up to the fleet management team to ensure their vehicles are road legal and that drivers are meeting their requirements. However, this doesn't just include keeping MOTs and insurance valid.

You should also be tracking any mileage claims for expenses and tax purposes and ensuring drivers aren't breaching working time rules. This also covers ensuring your drivers are fully licensed for the vehicles they operate. And, you're keeping a record of any issues such as penalty points.
How does fleet management work?
This can seem like a lot of plates to keep spinning, especially if you're managing a large fleet. However, there are a range of tools and technologies that can make life easier.
Telematics systems are an important part of this, and are used by around 86% of fleets. What's more, mileage tracking tools, servicing and maintenance schedulers and vehicle checking apps all have their role to play.
These all fall under the banner of fleet management software – something no professional can do without.
Understanding fleet management software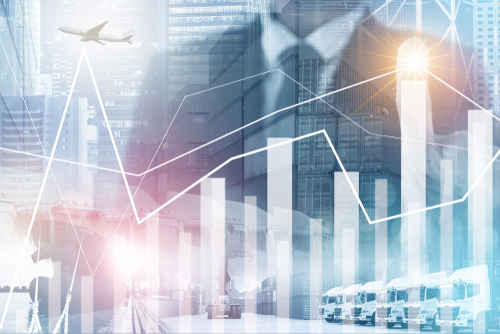 Fleet management software solutions are vital for cutting through the data and giving you a clear picture of what's going on in your business.
Having all the relevant information at your fingertips means you can make better decisions about all aspects of your operations. This applies both in the day-to-day management of your fleet and for longer-term strategy, such as which fuel card to go for or how often to replace vehicles.
Fleet management software typically covers several key areas, including:
Driver management – Records, expenses, driving behaviour etc.
Vehicle management – Inventory, maintenance and repair, licensing, disposal etc.
Operations management – GPS tracking, route planning, fuel usage reports etc.
Regulation management – Expenses, tax, working hours, emissions, etc.
The benefits of effective fleet management
It should be clear how good fleet management can improve every aspect of your operations. But what can this translate to in real terms? Here are some of the proven benefits of these tools.
Reduced fuel costs. Smart telematic solutions can reduce the MPG of your fleet by as much as 20%, while a fuel card can offer significant savings every time you fill up.
Improved safety. Companies that monitor driver behaviour can see a 42% reduction in the number of safety incidents, according to figures from Teletrac Navman.
Less downtime. A predictive maintenance schedule reduces the time your vehicles spend in the garage or broken down at the roadside. It can cost firms up to £800 a day for a van to be off the road, so this also saves you money.
Better insight. Fleet management tools let you know exactly what your drivers are doing whenever they're on the road. This means you can plan your vehicle usage more carefully and ensure you're meeting your duty of care to your drivers.
To learn more about fleet management, get in touch with our experts to see what tools and technologies can benefit your business.
back