VW announces new digital transformation roadmap
Written by: Fuel Card Services, Last updated:11th August 2020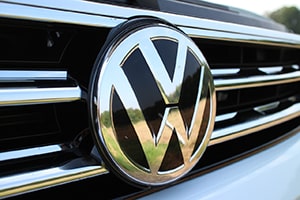 Volkswagen has announced a new digital transformation plan that will see the company invest heavily in new technologies.
The marque is hoping to create upwards of 2,000 roles through the process, while modernising many internal operations.
New skills and systems to support future stability
A £4 billion investment in digitalisation has been earmarked to take place in the next four years. It will see widespread changes in the company's administration and production systems.
Ralf Brandstatter, chief operating officer of the Volkswagen brand, said: "Our digital transformation roadmap adds further momentum to the modernisation of Volkswagen. We are laying the sustainable foundation for making the company fit for the digital era."
A focus on agile production will serve to enhance efficiency for the marque in the coming years, while Volkswagen has also stated it will further invest in worker training (£60 million) to ensure staff keep pace with the needs of the business in the digital age.
In addition, Volkswagen will increase its commitment to vocational training and job creation, while also adopting new lean and agile processes that will require some existing staff to be retasked to new roles.
It all forms part of the company's desire to achieve an operational return on sales of six per cent by 2022 – three years earlier than originally planned.
Ellie Baker, brand manager at Fuel Card Services, comments: "Supporting the development of new digital processes, technologies and skills will help Volkswagen meet the requirements of today's fast-paced market. It will also help to safeguard jobs at a time of uncertainty for the automotive sector in general."
back