Cheese Cellar saves with discount fuel cards
22nd October 2014
Fuel costs were an inevitable concern for Cheese Cellar, twenty years ago, when it was a small company running a single van. The wholesaler/retailer of cheese and speciality foods is now a £70 million business, employing almost 300 people, with customers throughout the country. With a distribution fleet operating from depots in London, Worcester and Manchester, it still needs to keep close control of fuel costs.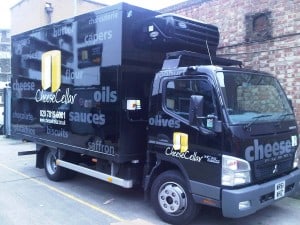 Andy Herbert is the Cheese Cellar transport manager, responsible for a mixed fleet of around 70 vehicles. He said, "For a fleet using thousands of litres every week, diesel and petrol prices are critical. We need to keep the costs as low as possible, while still using top quality fuels, and without drivers needing to hunt around for somewhere to refuel." Cheese Cellar found the solution with Texaco Fastfuel fuel cards, from Fuel Card Services. "Fixed weekly pricing means that a driver can pull in at any Texaco site nationwide to refuel," said Andy Herbert, "and we pay, typically, up to 4p per litre less than it shows on the pump. On a fleet of our size, that sort of saving soon adds up and the lack of paperwork is a major bonus. A single weekly invoice covers all the refuelling, diesel and petrol, for every vehicle. With that being paid automatically by direct debit, the interval between refuelling and payment means up to a fortnight of interest-free credit." (more…)
County Glass enjoys transparent fuel costs
22nd October 2014
The striking County Glass livery is a familiar sight in southern England, as the company fleet covers the area within 120 miles of its Winchester home. More than a dozen 7.5 tonne and 3.5 tonne vehicles are constantly on the road, carrying everything from standard double glazed units to one-off custom glazing. The vehicles are undeniably smart, but it is less obvious that they are also run highly cost-efficiently, with the help of Fuel Card Services.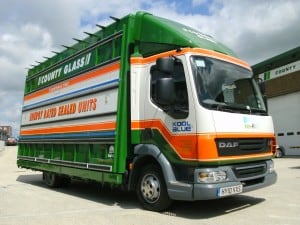 County Glass has an enviable reputation earned through 60 years of delivering high-quality glazing and is known for its attention to detail. That ethos pervades every area of the company's operation, including fleet management. Sales director Andy Hamilton explains why: "We put a lot of effort into producing exactly what customers want, so getting the end products delivered on time is essential. With our fleet representing a major investment, we have to be able to rely on it. It also has to be run as cost-effectively as possible." (more…)
Cartel Direct appreciates personal service
11th August 2014

Once customers have tried Cartel Direct, they tend to return again and again to the Wembley-based limousine service. After a quarter-century of success and growth, Terry Gallagher, director, is clear about what attracts so much repeat business. He says, "Any service business stands or falls on its personnel. You have to have the right people, with the right training and experience and the right attitude. If you have the money, buying a great car is easy. Putting a great chauffeur behind the wheel is another matter."  (more…)