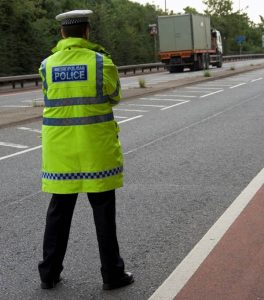 From 5 March 2018, Driver and Vehicle Standards Agency (DVSA) traffic examiners will start issuing on-the-spot fines for any commercial drivers' hours offences committed in the last 28 days. Currently, DVSA can only fine drivers for offences committed that day and ongoing offences (such as manipulating tachograph records).
From 5 March, a single roadside check will provide DVSA traffic examiners with the power to issue fines for up to five drivers' hours offences, meaning drivers could be fined up to £1,500 in a single check. On-the-spot fines can also result from offences committed outside Great Britain.
The rules also apply to drivers who don't reside in Great Britain. However, they will need to pay any fines immediately, before being allowed to continue their journey, with DVSA immobilising
the vehicle until the fine is paid.
FORS Standard requirement D8 'Drivers' hours and working time' states that fleet operators shall have policies and procedures in place to manage both drivers' hours and total working time. This is to ensure that drivers are sufficiently rested so as to drive in a safe manner, and to comply with Drivers' Hours, the Working Time Directive and other Road Transport Directives where they may apply.
In order to help members meet this requirement, FORS provides a simplified guide 'Drivers' hours: have you got the time?' covering the basics of the drivers' hours regulations for drivers of vehicles over 3.5 tonnes gross vehicle weight. Members can seek further details from the Health and Safety Executive website and the GOV.UK website.
If you are a FORS company, or if you are working towards accreditation, your business is entitled to some exclusive fuel cost saving offers from Fuel Card Services. Click here for more information.

Posted on 7th August 2018
< Back to Latest News