Fuel cards for self employed people, sole traders & start-ups
Written by: Simon Pavey, Last updated:8th July 2022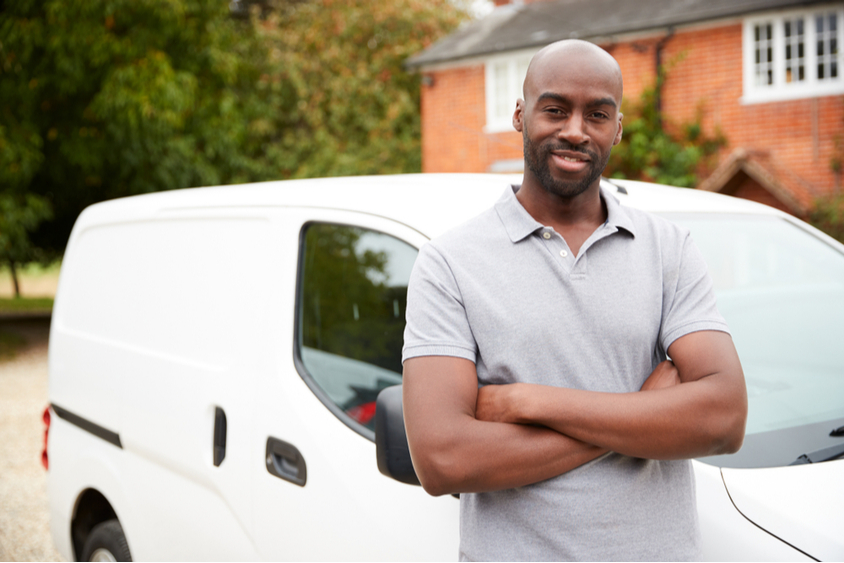 With fuel costs eating up a sizeable chunk of business expenditures, we know how important it is for individuals who are self-employed, sole traders or own start-ups, to find opportunities to save money where possible. The right fuel card can help you take control of your business' fuel costs, ultimately saving you time and money.
Fuel card benefits
Reducing the fuel bills is not only an option for large conglomerates or even SMEs for that matter. Sole traders can also benefit from purchasing a fuel card which could prove helpful when covering any substantial mileage.
Some of the ways in which a fuel card could prove beneficial include:
Save up to 5p per litre on national average pump prices

Save up to 10p when using our extensive motorway pump networks

A dedicated account manager

Zero liability insurance available with Card Protect

Interest-free credit

Online account management – MyFleetHub

MPG & CO2 emissions reporting

Online application
Click here to browse our range of fuel cards!
Why explore a fuel card as a sole trader?
With the industry's widest range of commercial rate fuel cards at your fingertips, covering every major brand, we're perfectly positioned to help you to find the right card to drive down your costs on each and every mile you drive.
Sole traders enjoy our fuel cards primarily due to the improvement they can offer to your bottom line, and the easy and flexibility with which you can enjoy these benefits. Choosing the right fuel card can prove to be a challenge, but with bespoke support available from our team, and our handy card picking tool, we're confident that you'll discover a fuel card that offers you attractive fuel cost savings and useful added benefits, however you operate.
Before we take a look at the specific fuel cards that sole traders tend to love, it's key also to acknowledge how fleet services can also help improve efficiency.
Sole trader vehicle servicing support
Keep your fleet running smoothly with cost-effective vehicle servicing, maintenance, and repairs through our MyService.Expert offering. With pre-negotiated rates from thousands of garages nationwide, our pay-as-you-go service can simplify your fleet maintenance and ensure you don't break the bank when you run into a maintenance issue during your travels.
Servicing costs are amongst the most challenging aspects of conducting business mileage as a sole trader, but let's take it back to fuel and look at the key fuel cards you may want to consider.
The best fuel cards for self employed people, sole traders & start-ups
So, which fuel cards are the most applicable to the self-employed? Based on our existing customer base, some of the most popular fuel cards amongst sole traders include:
Texaco Fastfuel – a popular fuel card amongst sole traders and businesses with a mixed range of vehicles. The Texaco network gives drivers great coverage across the UK, and offers a competitive fixed price on both diesel and unleaded.
BP Plus – a great card for businesses using a mix of diesel and unleaded. BP are a well known, trusted brand and have great coverage across the UK with 70% of motorway sites. The BP Plus card gives holders access to over 3,400 filling stations, including BP, Esso, Texaco and participating Gulf sites.
Shell One – the largest fixed price card available on the market and covers over 7,000 stations including Shell, Texaco and Morrisons. With this card, drivers can even save up to 10p per litre on diesel at Shell motorway sites.
The key considerations to make include which petrol stations are present on your most commonly driven routes, and the unique perks that could benefit you.
Click here to read more about choosing the right fuel card for you fleet.
For a tailored quote and an informal chat with our friendly experts, get in touch with the team and we'll help you explore your options for driving down costs.
back