Optimising routes with My Transport Planner
Written by: Simon Pavey, Last updated:29th March 2023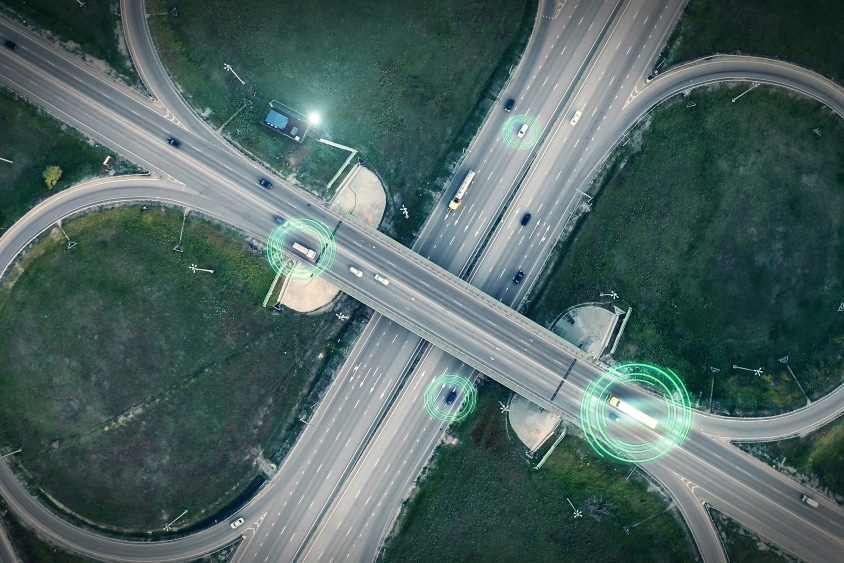 For fleets, getting from A to B in the most efficient manner is what sets you apart from the competition. Time is money, and the longer it takes your fleet driver to get to where they need to be, the more money you could be shelling out.
Route planning vs route optimising
Traditional route planning sees a route planner or planning team manually organise a fleet's trips and routes to ensure all locations are reached, using a combination of expert knowledge and common sense.
However, just planning routes is not enough, and in order to truly get ahead of the competition and make your fleet planning as efficient as possible, you need to incorporate advanced optimisation techniques into your route planning. This means that ticking all the points on your fleet's journey needs to be followed by ensuring the route is the one that is the most resource and cost efficient.
My Transport Planner
My Transport Planner is a route planning and optimisation tool that can help you to revolutionise the way you organise your fleet and the price you pay, as the first pay-as-you-go optimisation platform.
Quicker planning
My Transport Planner's algorithm is designed to streamline the planning process. Where traditional route planning and rudimentary route planning tools fall short on efficiency by requiring more time and manpower to effectively use, My Transport Planner collates all your jobs in one place so you can allocate and optimise all routes quickly.
With the requirements for fleet journeys changing rapidly, such as the demand for convenient and speedy delivery, fleet managers need to implement a route planning and optimising tool that can match the pace of the industry.
Higher productivity
Where there is time saved, there is the opportunity to do more. My Transport Planner means you can reduce the time spent deciding routes and more time travelling them. Combining the time saved planning with the time saved on route, the knock on effect is a more streamlined operation that can help your business to grow. Taking into account traffic conditions at different times of the day, for example, time spent either stationary or at crawling speeds can be minimised or even avoided entirely so your fleet gets the most from each and every mile.
Lower mileage
One of the biggest things that sets route optimisation apart from route planning is those extra miles you save. Good route planning will see routes plotted with distance in mind, but external factors and dated tools can hinder just how far this goes. With My Transport Planner, you can reduce your fleet mileage by up to 20% compared to manual planning.
Lower costs
Where there are savings to be made in mileage, time, resources, there are also potential savings in costs. With My Transport Planner, your transport costs can be cut by up to 30% through the above savings, as well as cutting out the need for sub-contractors and minimising on overtime.
Fewer emissions
Cutting down those miles means your fleet will naturally begin to decrease its emissions. Increasing sustainability is a practise that will have a huge pay off down the line and is worth investing in. You can also optimise bikes and electric vehicles with My Transport Planner, so if your journey to sustainability is already underway, we can keep supporting you on your upwards trajectory.
Instant ROI
With My Transport Planner's pay-as-you-go system, you pay just 99p per vehicle route each day. With all the savings made, this is money you quickly make back, through that extra fuel, less hours and more effective journeys.
How does My Transport Planner work?
Sign up
Create your account online and buy credits which you can spend on your vehicles and routes.
Set up resources
Set up each of your vehicles, drivers, depots, and other relevant assets.
Import your jobs
Add you daily deliveries, collections, and appointments to the app.
Allocate jobs
Using drag and drop, assign and designate your jobs and allow My Transport Planner to optimise your fleet's routes.
If you are interested in learning more about My Transport Planner, or are ready to get optimising and saving money then try the free demo.
My Transport Planner and other great tools from Fuel Card Services
Adding My Transport Planner to your arsenal of tools is a great way to start saving your business time and money, and it's just the beginning. Fuel Card Services provides a range of fleet tools including telematics like Tele-Gence and servicing tools like MyService.Expert to help you streamline operations and improve safety.
If you'd like to learn more about the tools and services available to your business, or are looking to get your fleet set up with fuel cards then get in touch.
back