Don't leave vehicle & driver safety to chance: MyDriveSafe
Written by: Simon Pavey, Last updated:31st July 2023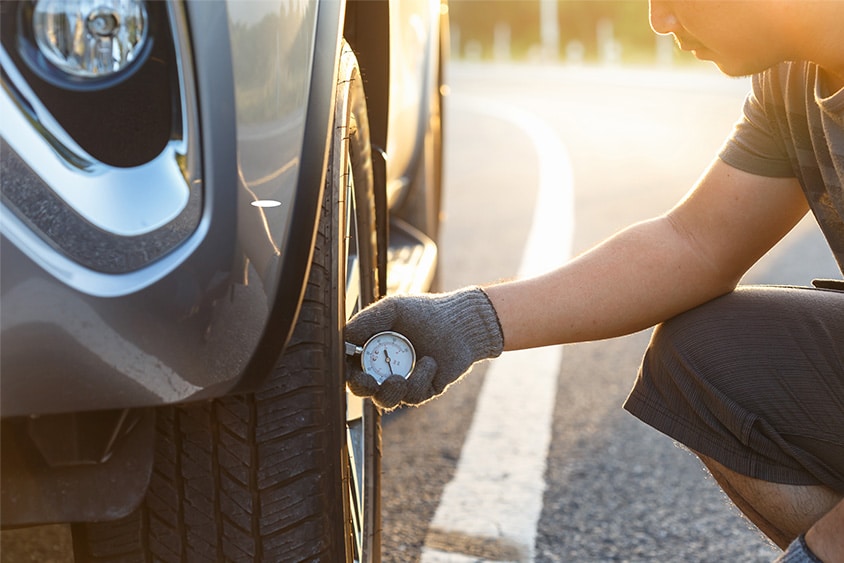 The last few months have been marked by an increase in vehicle stops by police across the country. Taxis and goods vehicles are among some of the most frequently stopped as authorities aim to crack down on unsafe vehicles operating on UK roads, as well as non-business motorists too.
With the consequences of being found in an unsafe and unroadworthy vehicle to be as severe as a driving ban, £2500 fine, and three penalty points, it's in both drivers and companies' best interests to create a rigid routine of vehicles checks that ensures that no vehicle gets caught out for avoidable issues.
The law in the UK
In the UK it is the legal responsibility of both the driver and employer to ensure that vehicles in operation are roadworthy and safe for use, and it's the responsibility of the driver to ensure their vehicle has been checked before setting out.
While the task of vehicle walkaround checks can be delegated, the responsibility ultimately falls upon the driver should the vehicle be pulled up. It is therefore vital that each driver ensures that vehicle checks have been carried out in full.
Should a vehicle be found to be unroadworthy, uninsured, or with an expired MOT – the consequences can be varied and severe. Mostly the potential fines and points will fall on the driver, however for employers the consequences of lax vehicle checks could be costly in reputation and finance.
You can read more about the law on vehicle checks and roadworthiness here.
Losing track of your growing fleet?
Mental notes and paper checklists may no longer cut it, and with business' paper trails increasingly becoming digital, now is the right time to mirror this trend with your fleet's vehicles checks. Putting to use an intelligent piece of software designed to make vehicle checks impossible to get wrong, and collating all necessary paperwork in one place for easy management will help you to streamline vehicle checks across your fleet; whatever its size.
MyDriveSafe is a great tool for both drivers and fleet managers to ensure that fleet vehicles are safe to drive, issues are dealt with, and paperwork is tracked, compiled and compliant.
For drivers
For your fleet drivers, MyDriveSafe can be downloaded as a free and easy-to-use app. On this app, drivers can select the make and model of their vehicle and choose either from an industry standard checklist, or create a customised checklist. Putting these checklists in the pocket of your drivers makes it harder to miss important points in the daily walk around, saving both time and hassle. With a notes function and the option to upload photos, issues can be quickly and efficiently flagged with management and all data is then stored in cloud for fool-proof documentation.
For fleet managers
All information gathered using the MyDriveSafe app is collected in the managers portal. Administration quickly soaks up time in the working day, however the MyDriveSafe manager's portal automatically organises driver vehicle checks from your driver's apps and can organise the data for you. This way, you know that all the vehicles you send out each day have been checked for faults and are operating safely and legally.
Other useful features include time monitoring for vehicle checks and you may use Google Maps to see where the vehicle check was carried out. When issues are raised with vehicles, the MyDriveSafe app will give you reminders to ensure nothing ever falls off the radar.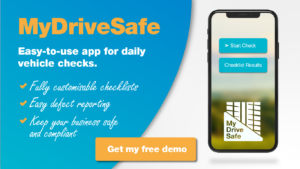 Streamline your fleet management
Daily vehicle checks are just one of the vital cogs that keep fleets in smooth operation. In addition to keeping cars, vans, and other vehicles in safe working order, routes need planning, tracking set in place and vehicle servicing and maintenance managed.
Fuel Card Services has a vast portfolio of fleet tools designed to streamline fleet management so you can operate to the highest possible standard at a competitive price. MyDriveSafe costs as little as £1 per vehicle per week and with telematics, servicing management and more all priced with your pocket in mind, fleet safety needn't break the bank.
Get in touch with our team today.
back