More fleet managers opting to fix insurance premiums
Written by: Fuel Card Services, Last updated:11th August 2020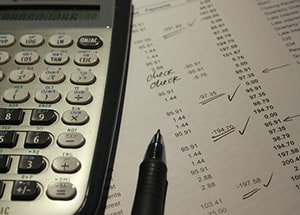 Many fleet managers are now looking to fix the cost of their car insurance premiums like they might their mortgage in order to avoid rising prices.
This is the discovery of leasing company Arval, which said it is increasingly seeing this as a trend among business owners of all sizes.
More technology equals more expensive repairs
The company explained that with the advent of newer vehicle technologies such as driver assistance and sophisticated headlights, premiums are rising because repairs are proving more expensive in the event of accidents.
Indeed, it cites a report from the Association of British Insurers showing that claims for repair costs in the first quarter of 2019 were £1.2 billion, the highest on record.
Arval UK head of insurance Ian Pearson pointed out that even vehicles typically classed as basic and mainstream are increasingly having advanced equipment fitted as standard, which is pushing up insurance prices.
"There are fleets that work very hard at controlling their risk and have improved safety and reduced their premiums as a result, but even they can have little influence over repair costs," he said.
Mr Pearson added that he believes opting for fixed price insurance products is going to become more popular among fleet owners as they seek to cut costs without compromising on cover.
"It does mean a shift from the normal fleet insurance mindset, but there are a whole range of advantages to securing cover in this way," he concluded.
Ellie Baker, brand manager at Fuel Card Services, comments: "Although much of the new technology being added to modern vehicles is aimed at improving safety, it's unfortunate that this is resulting in another expense for the business owners that manage fleets.
"However, it's good to see there are alternatives to unexpected costs and that fleet managers are already capitalising on them. We'll be interested to see if fixing insurance prices does, indeed, become a trend."
back