How will petrol stations change as we move to electric vehicles?
Written by: Simon Pavey, Last updated:13th February 2023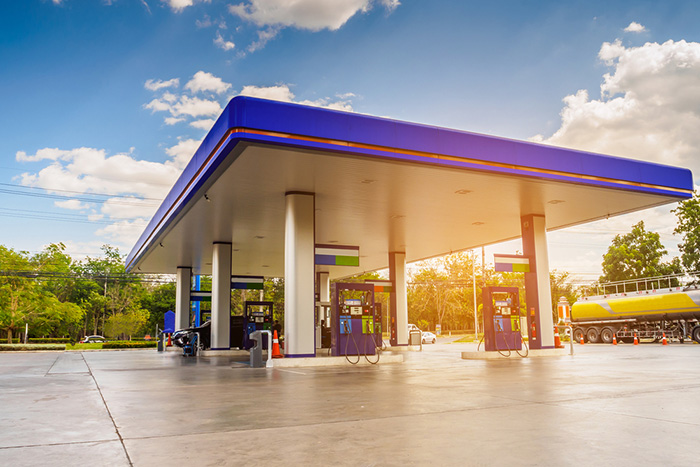 Petrol stations have been a part of the landscape for almost as long as there have been cars on the roads – the first one was opened in Berkshire by the AA way back in 1919.
However, with the increase in electric and hybrid cars in a bid to make the country greener, fewer people are likely to need petrol and diesel going forward. So, what will this mean for Britain's infrastructure of refuelling stations? Let's take a look.
The rapid expansion of EVs
Electric vehicles (EVs) are currently enjoying a boom in take-up rates. Analysts estimate there are more than 200,000 currently on Britain's roads, with at least a million expected to be in use by the end of 2022.
Worldwide, the International Energy Agency suggests this could equate to 300 to 400 million EVs out of two billion total vehicles by 2040.
In the UK, this take-up is partly being driven by the government's policy to end the sale of new petrol and diesel cars by 2030, even though there is not yet a timeline for the suspension of fuel sales.
However, for many people, a major stumbling block in changing from combustion engines to EVs has been range and the ability to top up mid-journey. No-one wants to be caught out without power on a longer trip, so some have opted to wait rather than taking the plunge.
This could be set to change, though, as a new network of refuelling stations evolves to offer customers not only recharging options, but also a lifestyle hub fit for the 21st century.
A new breed of refuelling station
Today, data from Zap-Map shows there are 8,471 charging locations for EVs across the UK. In contrast, the number of petrol stations has dwindled to 8,400, demonstrating the rapid roll-out of the necessary technology to top up greener vehicles.
Co-founder of Zap-Map Ben Lane said: "The public and private sectors are now investing heavily in the UK's EV charging infrastructure to ensure that there are sufficient charging points to support the growing electric fleet."
Indeed, the Automated and Electric Vehicles Bill introduced in 2017 made it mandatory for motorway services and large fuel forecourts to install EV charge points. This came after the European Parliament said there should be at least one charger for every ten cars on the road if EVs are to become a viable alternative to traditional cars.
Since a cluster of two or more charging points is essentially a refuelling station, many providers have been making the decision to provide dedicated facilities for EVs that could shape the future of our vehicle-based technology infrastructure.
After all, since most drivers are familiar with stopping at a petrol station and refilling, the act of stopping at an electric hub for a battery top-up isn't too much of a stretch for the imagination. And with motorways offering the combination of longer journeys and the need to stop to stretch the legs, many of these EV hubs are likely to be alongside such major routes as an alternative to traditional service stations.
Major providers changing their offerings
A number of major brands in the transport industry have already been making headway in terms of offering EV charging fuel stations. For example, Shell aims to have 200 Shell Recharge points on its existing forecourts by the end of 2021.
However, in 2020 it said it has even loftier ambitions than this. The brand revealed it wants to see true energy hubs going forward, where drivers are directed into EV charging bays and offered airport-like facilities featuring coffee shops, parcel collection points and meeting rooms while they wait.
"We call it Project Evelyn – an energy hub where you can recharge yourself and recharge your car," said Shell's Bernie Williamson.
This vision of the future forecourt being far more than just somewhere to charge up is shared by BP Chargemaster, which also recently unveiled its plans to partner with Marks & Spencer to provide retail facilities alongside its charging points.
Meanwhile, Nissan has opened the first of its planned 100 EV-only service areas in Essex, offering users shops, cafes, meeting room pods and a wellbeing area to make the most of while they wait.
How will EV charging fuel stations work?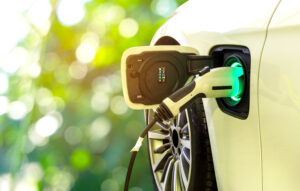 Electric car charging times are clearly longer than the time it takes to fill up a traditional car with petrol or diesel, but drivers will still need to recharge and go before too many hours have passed.
Refuelling stations will therefore typically offer power points to provide:
Fast charging – three to four hours
Rapid charging – 30 to 60 minutes
Wireless charging – not available in the UK yet, but being pioneered in Europe for future use without cables
In terms of payment, it is likely that most dedicated hubs will eventually offer a 'payment by subscription' model similar to the way an 'all in one' fuel card works for fleet drivers today. Users may drive up to a power point and swipe a card to select a charging option and pay.
Although the cost to charge an electric car will undoubtedly be more at a hub than it would at home, drivers will undoubtedly be willing to pay for the convenience – a rapid charge is likely to cost more, yet get them back on the road again in less than an hour.
Going forward, the government has called for all new rapid chargers to incorporate contactless payment, so it's likely that charging sessions will be managed via apps before too long.
Interestingly, after so many years using traditional forecourts, it may be that it's the etiquette drivers need to adjust to, including:
Moving vehicles as soon as batteries are full
Not unplugging other vehicles
Stowing cables safely after use to prevent trip hazards
What about rural forecourts?
It's easy to see this being the end for old garages in rural locations, as they're usually far from motorways and therefore not somewhere drivers would need to stop mid-journey.
However, spokesperson for the Irish Petrol Retailers Association David Blevings told the Irish Times this needn't be the case. He pointed out that most petrol stations don't rely solely on fuel income and could therefore be in a good position to provide the experience-led forecourt necessary going forward.
What's more, rural refuelling hubs could be essential for customers who don't have off-road driveways and to manage demand for the power grid.
The future?
EV technology is still developing and both governments and power providers will undoubtedly have kinks and issues to iron out before these forecourts of the future can truly come to fruition. However, as more people embrace the green revolution, it's becoming increasingly likely that they will become science fact rather than science fiction in the not-too-distant future.
When you pull into the forecourt with your new electric vehicle for the very first time, you'll want to be sure you're getting the best deals possible. With the Shell Electric Vehicle Fuel Card, you'll get 2p off each kWh.
Get in touch today, and we'll help your fleet make the transition to EVs.
back