How fleets could get more miles from electric vehicles
Written by: Simon Pavey, Last updated:13th February 2023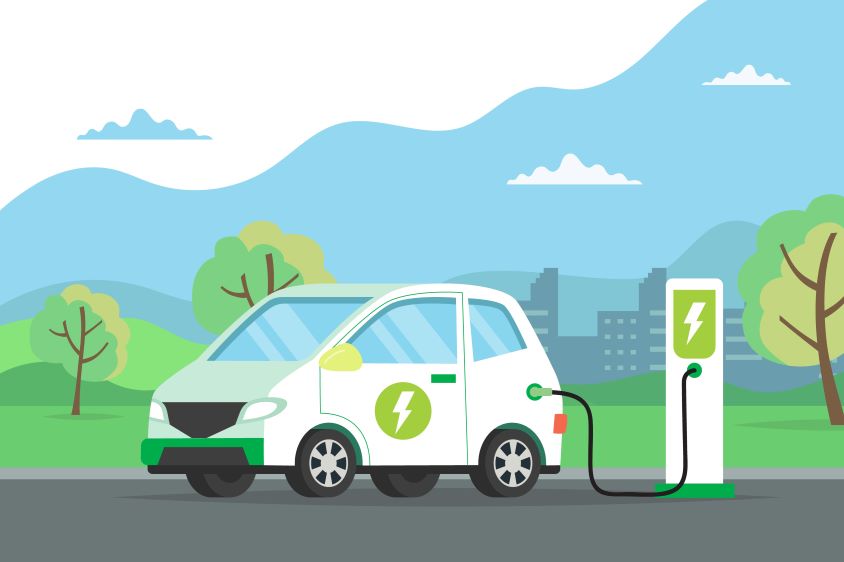 With concern about the environment on the rise and strict emissions targets in place to curb climate change, it is hoped electric vehicles could make a big contribution to lowering the country's carbon footprint.
However, electric vehicle range remains a worry for some. Indeed, according to a recent survey by the AA, two of the biggest factors in putting people off making an EV purchase are lack of local charging points and being caught short on longer journeys.
Yet much of this so-called 'range anxiety' is likely to prove unfounded. Most fleet owners should actually find the latest EVs will have all they need to meet the needs of the majority of their drivers on a day-to-day basis.
So, how can you make the switch to greener vehicles and get more miles from your fleet? Here are a few ideas.
Choose cars with the best range
It might sound obvious, but the best way to start is by looking at which electric vehicle batteries offer the longest range straight from the forecourt.
Thanks to continuing improvement in battery technology, plenty can now go some 300 miles or more on a single charge. That means your drivers should be able to cross the country before needing to plug their vehicles back in again – and shorter trips will be a doddle.
The most well-known brand in the EV market is undoubtedly Tesla, which was pioneering in the field and usually has several models in most 'top ten' lists at any one time. However, every marque from Mercedes to Nissan and BMW to Jaguar now also offers its own new green vehicles.
With a range of price points available, that means there is sure to be something to suit the needs of your fleet and offer you maximum 'juice per journey'.
To provide just a couple of examples, according to the Sunday Times's round-up of the newest EVs, the Tesla Model S Plaid will get you a 390-mile range, while the BMW iX xDrive50 boasts 373.
You can also check out the RAC's latest recommendations here.
Drive to optimise mileage
Once you have your electric cars, you will find that the way they are driven has the ability to increase or decrease mileage. To make the most of each charge, offer your fleet drivers these simple tips:
Drive smoothly to reduce consumption from acceleration
Reduce speed, as the US Department of Energy suggests a 10 mph decrease can lower energy use by 14 per cent
Make the most of regenerative braking by leaving the function switched on and using it to slow down before you use the brake pedal
Keep heating and air conditioning use to a minimum if possible
Don't carry too much weighty cargo
Optimise routes before journeys to cover less ground
Another notable way to get greater range from electric vehicles is to stay on top of maintenance. By keeping tyres inflated to recommended levels, checking fluids and replacing air filters, a battery's range can be extended quite significantly.
Using vehicle telematics might also be ideal in this regard, as it will ensure servicing is scheduled regularly. It can also collect data from fleets about driving and charging patterns, helping owners see where economies can be made and training improved.
Research the best ways to charge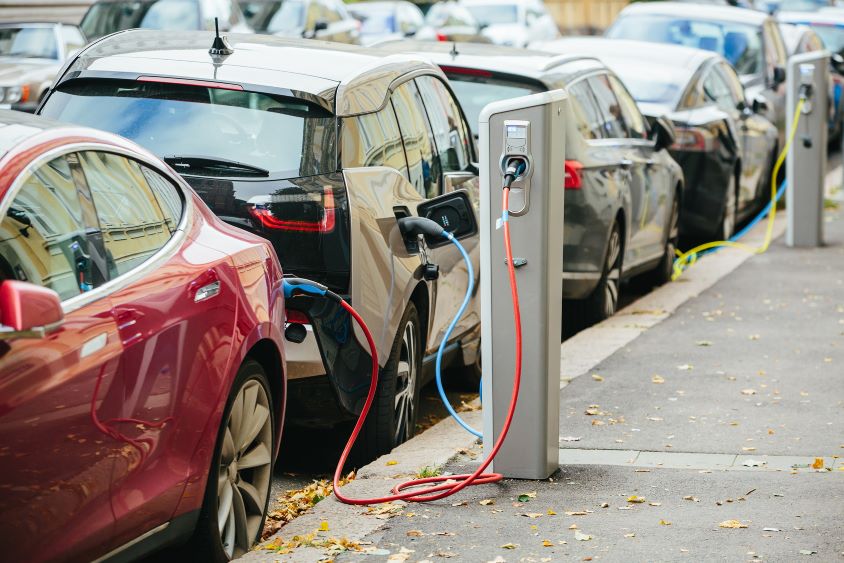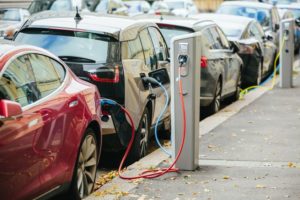 Public
The infrastructure of public UK charging points is improving all the time, something that is essential given the ban of new petrol and diesel cars from 2030 onwards.
According to the Department for Transport, the number of public chargers for EVs has increased by nearly 500 per cent in the past five years alone. That means wherever you go, you should no longer run the risk of being caught short mid-journey.
Indeed, with more than 18,000 charging points across the UK, it means there are now twice as many as there are petrol stations. Many are also rapid chargers to provide full power in a far shorter time, something that could be a huge bonus to business drivers.
Motorists can find them easily by looking up their nearest power points via tools like Zap Map and Apple Maps if they find they're in need of a power-up mid-journey.
Furthermore, the government has earmarked £500 million for its Project Rapid motorway charging network and £200 million for charging network expansion, so this public grid should be ample to support most business drivers going forward.
However, it is worth remembering that some public charging points offer power at a cost, whether that's pay-as-you-go or via an electric charging card akin to a fuel card.
Home
Many business drivers have company cars that are taken home at the end of the working day, so overnight charging could be a viable option. KPMG suggests 70 to 80 per cent of fleet EVs are currently already charged at employees' homes in this way.
It is worth remembering that off-road parking will be necessary in this case, though, as will a method of claiming back the expense.
Workplace
As EV uptake increases, more businesses might be considering having their own charging points installed within workplaces for maximum efficiency. Of course, this will incur an initial outlay, but it may prove more economical in the long run.
The government offers financial support as part of its Workplace Charging Scheme that could potentially offset the expense, while utilities providers may also provide discounts for the electricity on a subscription basis.
More guidance on electric car charging points for UK businesses is available via the Energy Saving Trust.
Mobile?
It was recently reported that the RAC is planning on introducing mobile charging services for EVs, while rentable power banks for long-distance EV drivers are another option being put forward to boost range. Although this technology may be some way off, it could be another way of decreasing any lingering range anxiety for fleets going forward.
There are many benefits of electric cars and, with some research and a little planning, more businesses could soon be making the most of them. Perhaps it's finally time to put the myths about mileage to bed and adopt greener vehicles for your fleet now. Get in touch with our expert team and find out how you can make the change to electric vehicles.
back