How can I keep electric cars charged?
Written by: Simon Pavey, Last updated:13th June 2023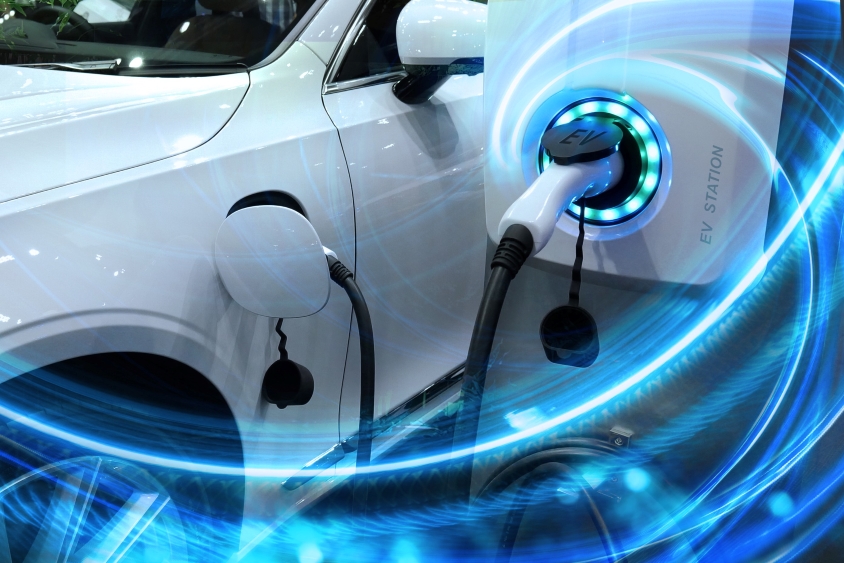 Electric vehicles (EVs) are coming. Sales of these models have been showing impressive growth recently, helped by improving technology and wider consumer acceptance. Indeed, more than one in ten cars sold in the UK 2020 were electric – a 66 per cent increase from 2019.
For now, petrol and diesel will continue to make up the majority of business fleets. These fuels are familiar, convenient and – with a good fuel card – cost-effective. But sooner or later, fleet managers will have to start looking at EVs. And this will mean new challenges as well as benefits.
Why the future is electric
A key reason why more people are going electric is because they'll eventually have no choice. A government deadline is looming. After 2030, the sale of new petrol or diesel-only cars will be banned in the UK, though some hybrid models will still be allowed.
Carmakers have been responding to this. In just the last few weeks alone, the likes of Ford and Volvo have announced they intend to become all-electric by 2030. Jaguar is even more ambitious, aiming to remove new petrol and diesel models from its range by 2025.
Most firms, however, shouldn't wait until they have no choice before looking at electric cars.
Thinking ahead means you'll be much better-prepared for the time when it's electric or nothing.
The benefits of going electric
The two major selling points of EVs are their environmental benefits and the potential for cost-savings. Some figures suggest busy users could save more than £1,000 in running costs, while fully-electric cars are also exempt from vehicle excise duty.
It can also boost your reputation among customers, who are keen to support companies that are making efforts to go green. What's more, employees are in favour of this too.
According to research by Go Ultra Low, 70 per cent of employees want their company to offer EVs. What's more, 63 per cent would prefer an electric car if they had the option. As well as the reduced running costs, more than half of company drivers (53 per cent) cite the environmental benefits as an appealing factor.
Some fleet managers might be concerned that they are losing the benefits of their fuel card by switching to EVs, but this is no longer the case. With an EV Charge Card, you can continue reaping the benefits of a fuel card, and it can also be used to pay for regular fuel!
The challenges facing electric fleet managers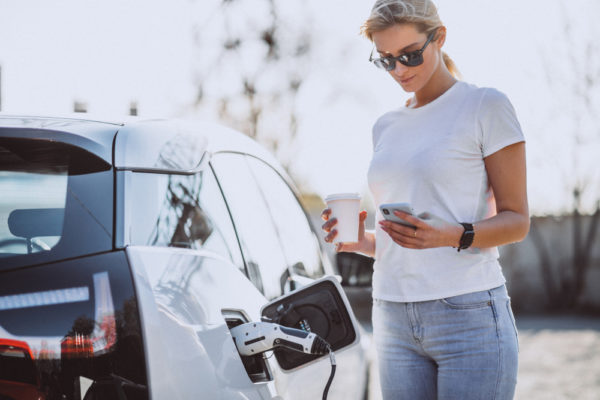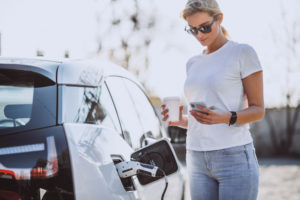 However, EVs are not without their issues for fleet managers. And one of the biggest questions will be how you ensure they're kept fully charged and available at all times.
While battery technology – and therefore range – has improved hugely in recent years, getting caught low on energy away from a charging point is still a concern for many. According to research by Venson, 69 per cent of motorists are worried by a lack of charging infrastructure. Therefore, this is always something you have to plan for.
You also need to factor in maintenance costs. As many electric cars are still relatively new, long-term costs are still unclear, but there are a few things to consider. On the plus side, because there are no moving parts or oil to change, day-to-day costs will often be cheaper. However, replacing a battery pack could cost thousands if it becomes damaged in a bump.
Where can I charge electric vehicles?
For most fleet managers, the number one issue will be charging. While there's still work to do, the UK's infrastructure has come a long way. There are now more than 35,000 public electric vehicle charging points around the UK at 13,000 locations, and the numbers are growing all the time.
In 2020, around 7,000 new connections were added to the network. Importantly, the biggest increases were in 150-350kW charging points, which promise much faster charging.
Many fleets will need to recharge their EVs overnight at on-site electric vehicle charging stations to ensure they have enough range for the following day's activity. However, for those times where this isn't possible, such as long-distance drives, you'll need to take into account access to charging points when planning routes.
Drivers will also need to be equipped with electric vehicle charging cards to avoid any complex later expenses claims.
How long will charging take?
It's still true that charging takes significantly longer than filling up a fuel tank with petrol or diesel. But the difference is not as big as it once was.
While it can still take up to eight hours to fully charge an EV, rapid chargers can offer 100-200-mile range in less than 30 minutes. This means if a driver is caught with low battery, they should at least be able to recharge enough to make it home, wherever they are.
There are a few factors to take into account when it comes to electric vehicle charging. These include:
The size of the battery
How many miles you do between charges
How you charge, such as topping up often or charging from low to full
The power rating of the charger
Should I install dedicated charging points?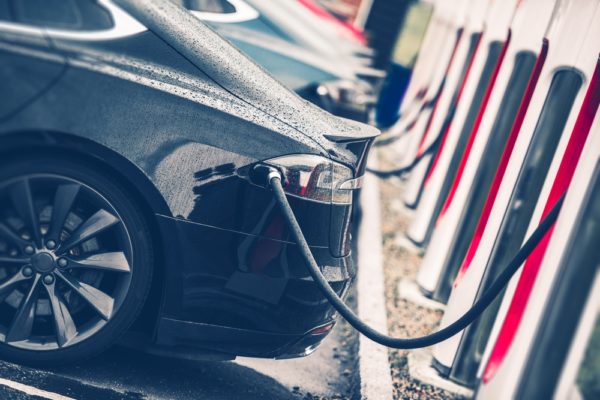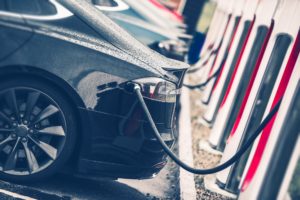 If firms are going down the electric route, installing dedicated fast-charging points on site may be a necessity. You can't rely on public electric vehicle charging stations to provide the fast, reliable service you need to stay on the road.
Charging points could be located at a compound for commercial vehicles or in an office's car park. This will require an upfront investment, but some of these costs can be claimed back using the government's Workplace Charging Scheme. This allows for a grant of up to 75 per cent of the cost of a socket, up to a maximum of £350 each and no more than 40 sockets across all a firm's sites.
What about home charging?
If employees use company EVs kept at their home, they'll likely charge them there more often than not.
This can bring its own range of issues. For example, how does the firm compensate employees for their use of domestic electricity? And what about the charger itself?
Using a standard mains outlet and three-point pin should only ever be a last resort, as it's the slowest possible way of charging an EV. This means many employers will therefore need to assist with the cost of installing a home charging point. This can be made more complex if a landlord's permission is needed or there is no off-street or garage parking available at the employee's home.
However you charge EVs – at work, at home or at public charging sites – you'll need the right tools to make it simple and cost-effective. We can expect to see more electric vehicle fuel cards become available in the coming years. However, if you want to know more today about how to add electric vehicles to your fleet and manage them alongside existing petrol and diesel cars, take a look at our EV Solutions.
back