Fleets may rely more on telematics in 2020, expert says
Written by: Simon Pavey, Last updated:13th February 2023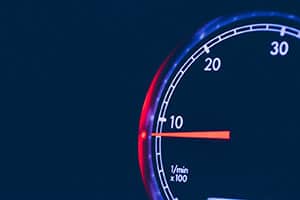 This year's fleet news may have been dominated by the environment, but one expert believes 2020 could be all about the growing uptake of telematics.
Writing as a guest in Fleet News, LeasePlan UK's Alfonso Martinez said 2019 has been a year of pivotal moments for the automotive industry, from the introduction of the Clean Air Strategy to the 2040 ban on petrol and diesel cars.
However, he said many large and commercial fleets in particular are now looking at ways in which they can streamline their operations and improve how they work – and this could boost the adoption of data-powered fleet software.
Streamlining processes – digitally
Mr Martinez explained that increasing digitalisation could help to support safety, sustainability and compliance quickly and easily.
Indeed, Global Positioning Systems can provide data on vehicle locations and movement, while sensors are now able to learn more about driver behaviour such as harsh braking and aggressive acceleration.
It is even possible to pull data directly from vehicles' diagnostics systems to flag up potential performance issues, all of which might help fleet managers make changes to better their businesses.
"Next year, we expect to see a significant increase in the number of companies integrating fleet software into their management processes," Mr Martinez concluded.
Jenny Smith, general manager for Tele-Gence, commented: "We have already seen how telematics can deliver improved safety, productivity and profitability, and we'd agree that adoption is only going to grow in the years ahead. Early adopters could really reap significant rewards."
Your business can benefit from affordable telematics with no hidden start-up fees or long-term commitments. Find out how at www.tele-gence.com
https://www.fleetnews.co.uk/guest-opinion/expect-increased-emphasis-on-data-driven-decisions-in-the-new-year
back