FleetCheck
FleetCheck's multi-award winning software is the UK's most recommended fleet management software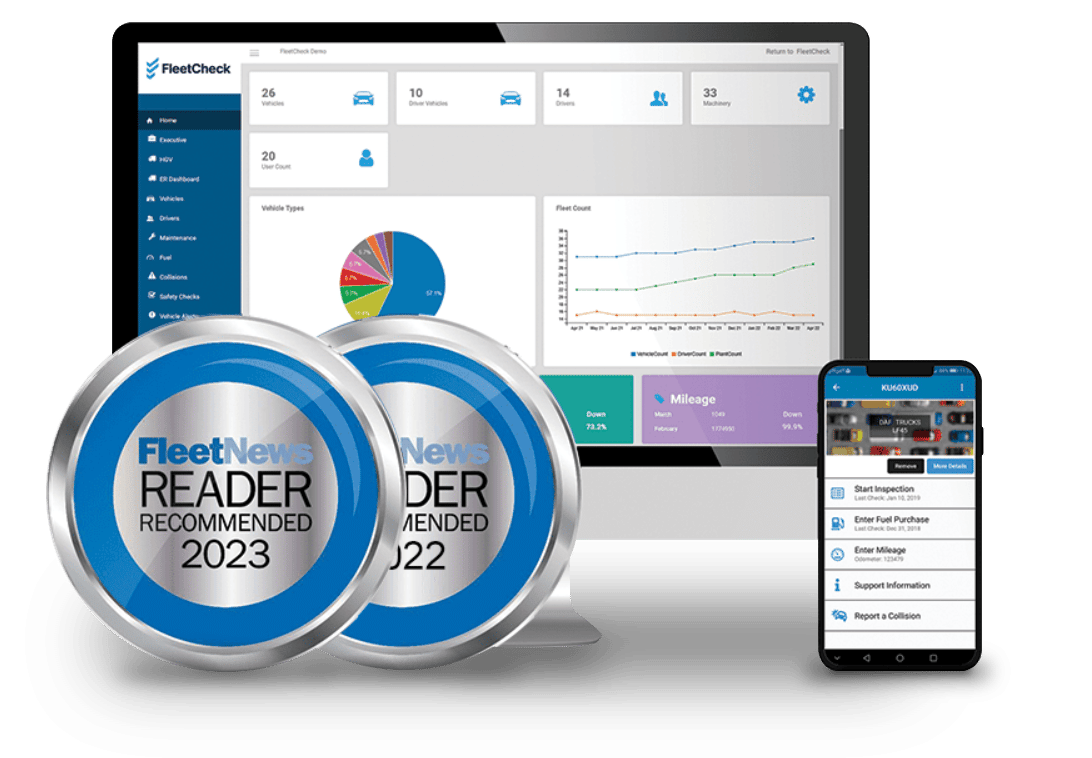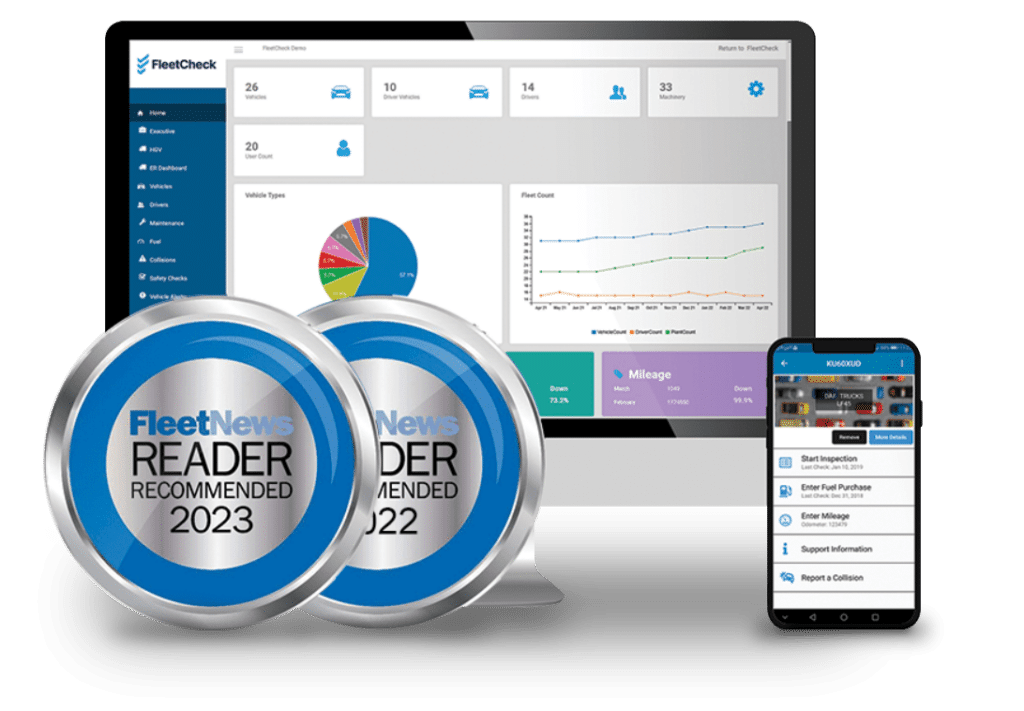 Less risk to your drivers and other road users.
Protection for your organisation and its reputation.
Help to control large costs such as fleet insurance.
Less wear and tear on vehicles helping to control servicing and maintenance costs.
Help to manage fuel use and cost.
Reduce service disruption due to unplanned vehicle downtime.
Less likelihood of business exposure to prosecution or heavy fines.
Reduce unnecessary demands on management and admin time.
*working with us can help you control your fuel and fleet management costs. All savings are estimated based on fuel spend, credit rating, account type, market prices and ensuring that your vehicles are fully maintained. Savings cannot be guaranteed.