Fleet management software: How it can benefit your business
Written by: Simon Pavey, Last updated:14th February 2023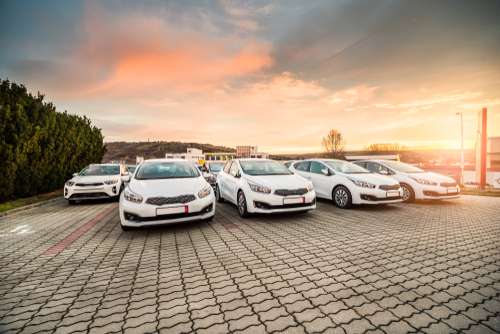 If your firm relies on vehicles, good fleet management software is a must-have. Without these systems, it will be much harder to ensure your fleet operations are working well. This means you'll be losing both time and money.
Keeping your fleet operations under control ensures you're not overspending on fuel, repairs or replacement vehicles.
But this is not all. Effective fleet management is essential to keeping your business operations running smoothly and ensuring you're providing good customer service. After all, if your employees can't get where they need to be because their vehicle is in for maintenance again, this reflects poorly on you.
To do this effectively, you'll need the right tools. And this is where fleet management software comes in.
What is fleet management software?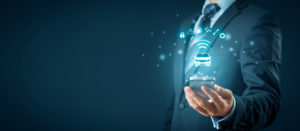 Fleet management software is a set of tools to make the day-to-day running of your vehicles easier. A good solution will include a range of elements that work together to give you total control of your fleet. Typical services that may be part of these include:
GPS trackers
Vehicle sensors
Mileage tracking tools
Maintenance alerts
Routing tools
Fuel management solutions
Effective systems will wrap all these features together into one package with an easy-to-understand user interface. This provides a single platform that offers you full visibility and insight into every aspect of your fleet.
This includes your vehicles and drivers, as well as routes, expenses and other operations, all under one roof.
5 ways fleet management solutions help your business
There are a wide range of fleet management systems available for businesses. Not all of these may offer the same features, so it's important to do your research carefully.
In general, however, there are a few key services that every good software solution can provide. Here are five benefits you can't afford to do without.
1. Cut costs
There are several ways in which fleet management software can help reduce spending. One of the main tools is to optimise your route planning. GPS telematics tools can easily determine if your drivers are taking the most efficient routes and make suggestions for improvements.
Elsewhere, these tools can help reduce the total cost of ownership for your vehicles by reducing the risk of breakdowns or unplanned maintenance. It also keeps track of mileage claims for expense purposes, as well as ensuring you don't exceed limitations of any vehicles leases.
2. Improve efficiency
Route planning isn't just about reducing fuel usage. It also ensures your drivers spend less time sitting in traffic and are going from point A to point B as directly as possible. This ensures they spend more time bringing value to the business rather than travelling.
These tools can also automate many day-to-day processes, such as filling in expenses forms. They also help the fleet manager by getting rid of complex paperwork. In turn, this means less time hunting for information and other tedious activities.
3. Increase safety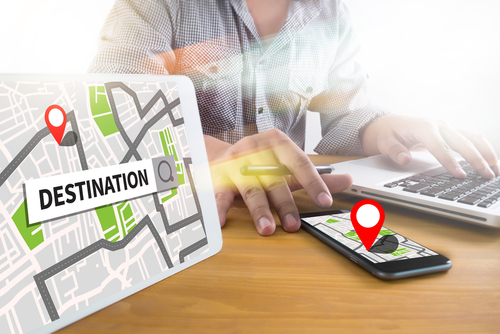 Vehicle sensors are another increasingly important part of a good fleet management system. These can keep track of employee inputs to the accelerator, brakes and steering and keep a record of how they're driving. According to one study, companies that have these tools see 42 per cent fewer safety incidents in their fleet.
This is partly down to the fact drivers who know they're being monitored will be more careful. But it also means if you see an individual is taking risks, speeding or braking aggressively, you can step in. Whether it's to give advice or a warning, this can help you improve driver behaviour and keep them – and others – safe.
4. Improve maintenance
The new generation of vehicle sensors aren't just limited to watching your employees. They can also monitor the vehicle itself in real time for any telltale signs of potential problems. This allows you to be more proactive with your maintenance and step in before an issue results in an expensive breakdown.
Aside from this, fleet management software tools allow you to take better control of your vehicles' everyday needs. They can ensure you're up-to-date on MOTs, services and other routine maintenance and automatically highlight any actions you need to take.
5. Keep up with regulations
Finally, these solutions can also help you navigate your legal requirements, from licensing issues to tax requirements. Mileage trackers, for example, can be connected directly with accountancy software to instantly calculate a driver's expenses.
Meanwhile, driver management services can keep an eye on everything from what kind of license an individual has to how many penalty points they've picked up, ensuring that everything you do is in compliance with all relevant laws.
Want to learn more about fleet management software? Then get in touch with our experts to see what these tools and technologies can bring to your business.
back