The Ultimate Guide to Fleet Cars
Written by: Simon Pavey, Last updated:16th June 2022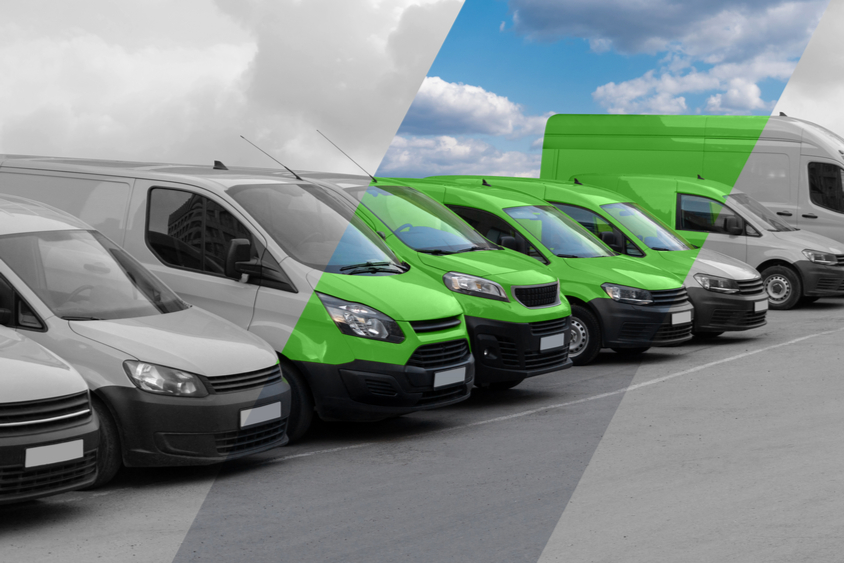 Cars are the most common type of vehicle used by commercial fleets in the UK, and these can be owned either by a business, or owned by an employee and registered for commercial use.
Naturally, there are many considerations to be made around bringing the right fleet cars on board and creating the right infrastructure to facilitate a productive and hassle-free experience for your drivers that doesn't break the brand.
Short-term considerations around the business' bottom line, though, are not the only consideration to be made when picking your fleet cars. In fact, the legislative and ethical considerations surrounding the UK's commitment to achieving net zero carbon emissions by 2050 should also play a role in how you design your commercial fleet.
For example, the UK is set to introduce a Zero Emission Vehicle mandate for car manufacturers in 2024 which will impact the types of cars that are on the market in the coming years. So, how do you go about bringing the right fleet cars on board?
Things to consider when choosing a fleet car
There are a number of factors to consider when procuring fleet cars for your company, and these factors will influence what make and model you choose to buy or lease, and which additional features are useful too.
Carry out some research following our guide below to help you pick the perfect fleet cars and other fleet vehicles for your fleets needs.
Usage and route planning
Understanding the types of journeys and routes the fleet car will need to do is the vital first step in picking the right vehicle. You'll want your fleet car to be fit for purpose, so think about exactly what sort of trips it's going to be making.
Long motorway trips, inner-city driving, country roads and off roading (perhaps for rural deliveries) may all require different vehicle capabilities, and this should be in the forefront of your mind when looking at car specifications and features. Powering your fleets is also crucial, and access to filling stations and electric charging stations can help determine whether you ought to invest in diesel, petrol, electric or hybrid vehicles – and whether you should look for features like stop-start technology to help increase efficiency and save costs.
Having an unsuitable car for the fleet's needs can result in increased costs for the company, either through excessive fuel consumption or maintenance costs. You might find that cars ill-suited to motorway driving consume excessive amounts of fuel, or costly wear and tear, for example.
Similarly, consider the possible trajectory of environmental legislation as well as your business' responsibility that might impact your fleet in coming years. For instance, if an electric vehicle offers many of the same benefits as a petrol or diesel car, consider choosing it over the latter in order to bolster your business' efforts to minimise emissions.
Operational costs
The full scope of the cost of your fleet cars is not captured within its price tag. Instead, operational costs, maintenance, fuel, leasing, and tax must be considered to help you make an informed decision.
When looking at used cars in particular, it's important to identify any faults or weakness that could incur future costs – and to develop a process for thoroughly inspecting second hand cars to spot any potential issues.
Repairs and maintenance
Maintenance is a cost that could end up high if you don't do sufficient prior research, particularly when purchasing or leasing second hand fleet cars. We suggest conducting proper research by calculating projections around the real cost of the vehicles you're interested in and gauging how expensive they'll be within six months, a year, five years, and ten years based on vehicle makes, models, and ages.
Utilising a fleet vehicle maintenance software can also help you to stay in control and on top of maintenance needs for your fleet.
Safety
Safety is a huge factor when consider when picking your fleet vehicles but it's also an important consideration when they're on the road too. For this reason, its worth considering investing in fleet management technologies that will help to boost the safety of your fleet.
Tele-Gence is an advanced telematics service that is designed to improve driver safety and reduces costs too, with the use of the best market technology. Not only is it easy to use, but it's also flexible and fully customisable so you can ensure that once you have picked the right fleet cars, you have a functional and tailored telematics service that fits the bill.
Business standards
After safety and other important decisions that influence driver safety and compatibility with the role your fleet car needs to play, you should consider your business standards and the image your want your fleet to communicate.
Company image is important, so by selecting your fleet cars and other vehicles to reflect your business appropriately you could help to unify this image. Factors to consider include branding and business objectives, as well as the value that standardisation could bring to your business if appearances matter.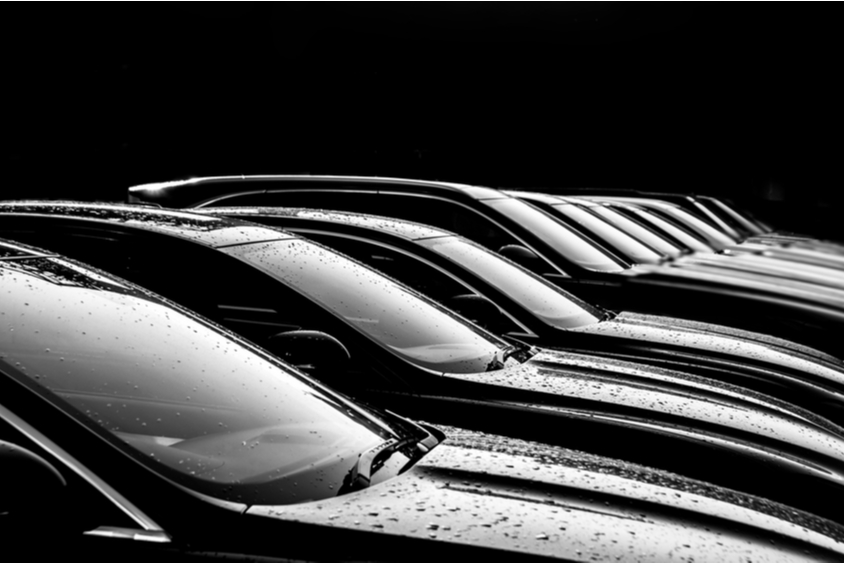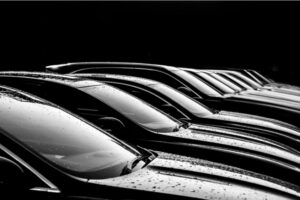 Used fleet cars – the pros and cons
Used fleet cars can be a source of saving in many ways because of their age. This also applies to insurance rates, which are often lower for used vehicles and you can still find relatively new models for significantly less money than you would purchasing them new.
However, second hand cars are typically less reliable than their brand-new counterparts, and balancing base costs for the initial vehicle purchase against long-term maintenance and repair costs is key for fleet operators. You may find that a used car delivers unforeseen costs in maintenance, repair, and adjustments that a new vehicle simply might not.
If you opt for used fleet vehicles then take your time to research the vehicle value, have it inspected by a mechanic, check its VIN and history report as well as asking for warranties – and conduct a test-drive if possible.
Supply chain issues in the car production pipeline are currently having a harsh impact on second hand vehicles, pushing up prices while new vehicles are at reduced rated of production. Keep this in mind whilst looking of your second-hand fleet vehicles and be mindful that the price you pay for a fleet vehicle currently might not be reflective of its value.
The benefits of used fleet cars
Lower car insurance rates.
Cheap registry renewals.
The disadvantages of used fleet cars
May not be as reliable as new vehicles.
Wear and tear.
Higher mileage.
New fleet cars – pros and cons
Purchasing or leasing a new fleet car can be a great way to avoid the typical used car challenges around longevity and maintenance – in favour of reliability. With access to better fuel economy, you may even find that the overall cost of your new vehicle is cheaper than a second-hand counterpart when forecasting over a number of years. Not to mention the peace of mind you may also enjoy from knowing that your vehicle doesn't have a murky past.
The pitfall of a new vehicle, of course, is the upfront cost you are likely to pay. New cars are fundamentally more expensive and on top of the immediate cost there are additional fees to pay such as registration and auto sales tax.
With car production currently being affected by semiconductor chip shortage prompted by the coronavirus pandemic and the recent fire in a Japanese factory, now is tricky time to look at purchasing new cars. Delays in the car production pipeline mean you need to act efficiently and consider the value and role of new cars for your fleet.
The benefits of new fleet cars
Reliable.
Up to date technologies.
Low maintenance costs.
No damage or wear.
The disadvantages of new fleet cars
Expensive – both for the car and the addition fees (registration, auto sales tax, dealer documentation).
Higher depreciation rates.
Fleet Management Services
We hope our fleet cars guide has helped make you aware of some of the key considerations to make when expanding your fleet in the modern day, as well as the legislation and market movements to look out for.
After you've made your vehicle choice and your fleet cars are out on the roads, make sure they operate as safely and efficiently as possible with invaluable fleet management services.
We offer a range of fleet services that can help with every aspect of fleet management from increasing safety with My Drive Safe, to tracking mileage with Mileage Count.
Get in touch with our experts today to discuss what fleet services might be of use to you.
back