Financial management for fleet operators
Written by: Simon Pavey, Last updated:19th August 2022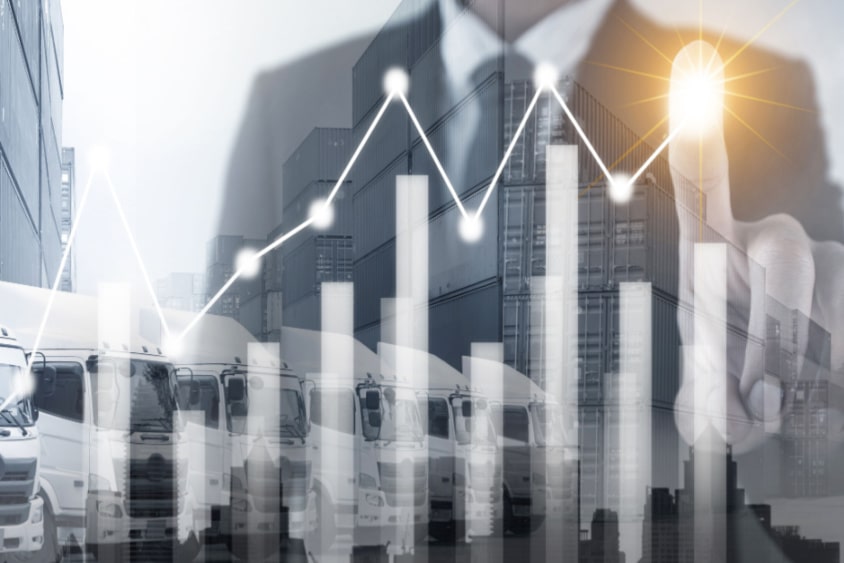 Fleet managers are responsible for controlling all moving parts within a commercial fleet operation; from supporting drivers to boosting profitability and maintaining infrastructure. One crucial part of the formula behind fleet success, however, is having strong finances – and this underpins all other parts of the equation.
Tracking outgoings and ensuring efficient spending are amongst the biggest challenges managers face, particularly when external market conditions can often mean these outgoings are in a state of flux.
To help fleet managers stay up to date, this blog will discuss some of the biggest factors at play; breaking down the pillars of fleet operations and associated costs and identifying how wider social factors might impact outgoings in the coming years.
To quickly jump to specific insights, click the links below:
Net zero 2050 & fleet electrification
The climate crisis is one of the biggest external factors that will impact UK businesses in the coming years, and fleet managers need to consider the practical impact of new legislation when thinking about the operation of their fleet. What's more, the Government's transport decarbonisation plan highlights how pivotal the fleet industry is to achieving net zero emissions by 2050.
Making sustainable changes to fleet infrastructure and operations will inevitably come with a cost element, but luckily the increasing demand for low/zero emission vehicles will see the price per vehicle steadily reduce over time – as manufacturing capacity and efficiency increases and cost savings can be passed on to UK businesses.
Consequently, making major sustainable change today could be an impractical option for many businesses, but instead fleet operators should look to make longer term plans and decide on how to transition to electric vehicles gradually. Adopting a 'sustainable mindset' doesn't simply mean 'going green', it means embracing environmentally positive initiatives while simultaneously reducing waste and protecting finances.
What are the key overheads impacting commercial fleets?
Here are some of the most common and predictable overheads to be aware of that can determine the strength of a fleet business' cash flow.
Vehicle acquisition
The most obvious and recognizable part of a fleet is its vehicle portfolio, and vehicle acquisition is one of the most important and potentially most expensive outgoings. The needs of your company will dictate what sort of fleet vehicles you need and how many – but choosing how to finance the acquisition of these vehicles is the one of the biggest primary hurdles.
Fleet leasing
You may choose to acquire your vehicles by leasing vehicles from a leasing company. This is most often the most cost-effective way to get the vehicles you need, with minimal hassle. It's a pragmatic financing option for fleet managers needing any number of vehicles, making it accessible for any size business needing anything from a few cars to a larger fleet of hundreds or more.
Depending on your agreement with the leasing company, leased fleet vehicles can be used for any business needs, and occasionally personal needs too. On completion of your set leasing period, leased vehicles are returned to the leaser and can be updated for newer models.
For fleet operators, leasing is the most economical way to obtain fleet vehicles with increased flexibility over purchasing fleet vehicles due to the ability to update vehicles more frequently without having to go through the longwinded process of selling current vehicles and buying new ones. Not only that, being able to update vehicles more often means you benefit from having your fleet drivers in increasingly efficient vehicles with the latest safety features.
Leasing fleet vehicles is also useful because of the tax savings they offer. On vehicles leased for business use, 100% of the VAT of monthly rental costs can be claimed back and, depending on the emissions of your leased vehicles, you could also offset up to 100% of lease rental against corporation tax.
Fleet buying
Buying your fleet vehicles might be a wise financial choice if your business has access to large capital reserves. Buying vehicles ultimately negates any interest payments associated with leasing, and if vehicles have longevity and can be fully utilized – then this may be the most sensible finance option for businesses that can afford to invest.
Additionally, buying could be a good option for businesses that are looking to acquire fleet vehicles slowly; purchasing one at a time while maintaining a financial buffer that they can fall back on when needed. You can resell vehicles you own, while leased vehicles remain the property of a third party.
This doesn't just make bought fleet vehicles an asset, but also means that you won't be charged for leased vehicles that get damaged or accrue high mileages. Of course, you will still suffer a loss of value in such situations, so driver safety and proper vehicle usage is paramount either way.
If you purchase low emission vehicles, you can claim 100% of your first-year costs against corporation tax, and if you use a loan to pay for your vehicle purchase you can offset 100% of the interest against your end of year tax bill.
Deciding whether purchasing or leasing is right for your business will be largely dependent on the type of business you are acquiring a fleet for, and the capital available, and you will need to consider a range of factors including tax rates and maintenance cost over an extended time frame to pick the right suite of vehicles for your fleet.
Read more insights around buying versus leasing fleet vehicles.
Fuel and charging
Keeping your fleet moving means managing the costs of fuel and charging – and this is another key overhead fleet operators must contend with. An outdated method of managing fuel expenses has fleet drivers pay for their fuel out of pocket before handing over receipts for expenses repayments. This results in drivers having to conduct a lot of manual admin work, and it also brings no additional cost-saving benefits that could be achieved through putting a large-scale solution in place.
For fleet managers looking to fuel and recharge their fleet efficiently and reap benefits too, investing in fuel cards and EV charge cards is a wise economic choice. These cards cut out a hefty chunk of administration and allow your drivers to refuel or recharge with either a debit or credit-style system.
Your choice of card will depend on your business' needs, with the type of vehicles in your fleet influencing your choice of fuel card or EV charge cards, and other factors such as your business capital, driver habits and types of journeys impacting your choice of traditional (credit) or prepaid (debit) fuel cards. Whichever you choose will offer you an increased opportunity to manage fuel and electricity expenditure within your fleet, as well as enjoy various benefits and perks that come with different card brands.
Servicing and maintenance
Whatever the size of your fleet, keeping on top of maintenance and servicing can be costly and time consuming without the right tools in place. Poorly organised servicing and maintenance scheduling can leave fleet vehicles unsafe to drive, putting drivers in unsafe situations and risking damage to the company, should incidents occur because of missed servicing or damaged vehicles.
Preventative maintenance is the best place to start if you are looking to keep servicing and maintenance costs low. It's much more cost effective to deal with small issues promptly and preserve your fleet vehicles (by carrying out regular checks on factors such as tyre pressure and oil) rather than to allow them to develop into larger problems with more sizable bills to fix.
Consequently, servicing management software is an invaluable tool that fleet operators can use to stay up to date on the servicing and maintenance schedules of fleet vehicles. These pieces of software will help you to determine exactly which vehicles need servicing and when, helping to prevent missed MOTs and giving you increased access to garages and booking services.
Our MyService.Expert service grants drivers access to pre-negotiated servicing and maintenance rates at leading dealerships and independent garages across the UK, meaning you can get the best prices with minimal hassle. The pay-as-you-go service brings all your fleet details into one portal, so you can keep a tab on the maintenance needs and booking of all your fleet vehicles. You can learn more about MyService.Expert here.
Infrastructure and premises
Ill-suited business infrastructure can have a negative impact both on the smooth operation of your fleet and on fleet financing, particularly for fleets that are partly or entirely made up of electric or hybrid vehicles.
For all types of vehicles, safe storage and security is vital to ensuring they don't end up damaged or stolen. Where possible, off-street parking and security measures like cameras and gating will help to avoid costs that result from theft and vandalism.
If you are growing the number of electric vehicles in your fleet or are even just encouraging your staff to purchase their own electric cars, installing charging points at your business premises could be a worthwhile investment. If you are looking to make this development and introduce charge points at your place of work, check whether your business is eligible for the Workplace Charging Scheme. The scheme offers businesses grants to help with as much as 75% of the cost of installing EV charge points.
Software infrastructure and technology
While physical infrastructure allows for the operation of a fleet, the efficiency, productivity, and effective management of fleets is largely determined by software capabilities. So, it's crucial that modern fleets have the right technology stack in place.
Key aspects of a fleet business' tech stack should include:
Telematics systems – which transmit data from fleet vehicles to a centralized database to help record and monitor vehicle safety, performance, and the likes.
Mileage tracking software – which can be performed either via standalone software or as an integrated part of a telematics setup.
Apps and packages for drivers – for example mobile applications to help drivers find nearby fuel pumps.
At Fuel Card Services, we offer all of these services and more, which you can read more about in our deep-dive on the advantages of fleet technology products. Additional software that could help a fleet business is accountancy and cash flow monitoring software, which could help produce cash flow forecasts, monitor expenditure and income, and use automation to provide fleets with useful insights.
Fleet Financing: External vs Internal solutions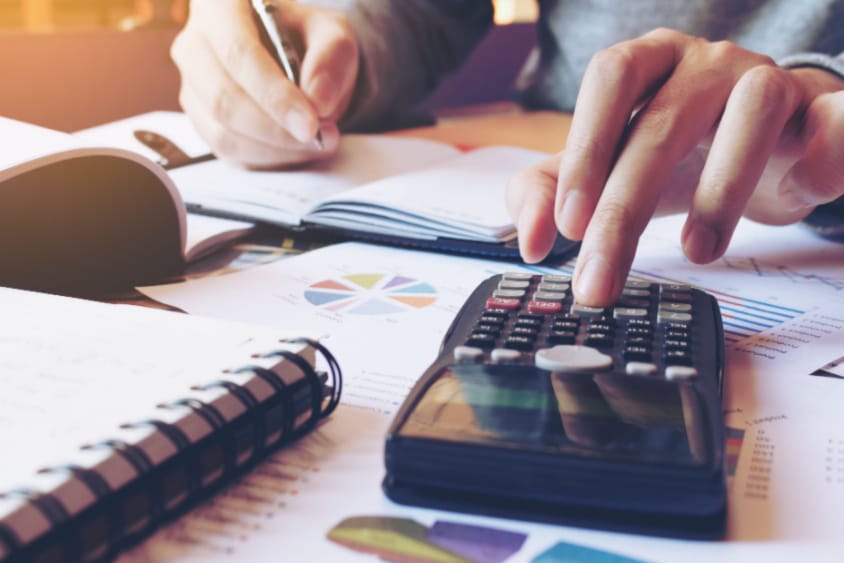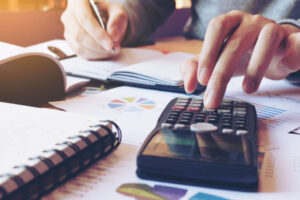 Ultimately, there are two ways to finance the growth of your business. One is by generating a substantial number of profits and using those profits to fuel a slow and steady growth. This is known as 'internal finance' and is sometimes a luxury for businesses as not everyone has access to serious capital reserves.
Alternatively, external financing could be a good option for commercial fleets. In an external financing agreement, a fleet will partner with an external finance provider, such as a fintech or traditional bank, and borrow money to fund growth. Examples of external finance include:
Business loans – these are typically used for large capital investments, such as purchasing vehicles or expanding premises.
Invoice financing or business overdrafts – these 'line of credit' style financing facilities enable businesses to dip into a finance facility to borrow as and when it is needed.
These are of course some downsides to external financing; having to pay interest on money borrowed and taking on a level of risk, however this is common of the industry.
The most important thing fleet operators can do is to start thinking about the EV shift and the real-world impact it's likely to have on a business. By forecasting cash flow over the upcoming years and mapping out exactly what investments and ongoing costs are likely to be covered, fleet managers can determine the best direction in which a fleet's financing pattern should grow and evolve.
It could also be useful to educate the wider business on the practical impact of new infrastructure and technology investments from a cost perspective.
How can Fuel Card Services help?
At Fuel Card Services, we are specialists in helping commercial fleets save money. We do this in a range of ways, including:
Offering a variety of fuel cards and EV charge cards and the means to pick the right one.
Equipping fleets with a range of software, services, and telematics systems that can help you know exactly where your money needs to go and when.
Tele-Gence Telematics
Tools like our Tele-Gence telematics services are designed to equip you with market-leading technology that will help you save on operational costs wherever possible whilst also improving driver safety. Additionally, this service can help you to avoid financial losses that result from fraud, while also tracking driver behaviour to help you preserve vehicle health. Get in touch with our team to learn more about Tele-Gence and how it can support your fleet management.
Fuel Cards
If you are looking for guidance on what fuel card is the right fit for your fleet and offers benefits you can really use, why not try out our fuel card selection tool. The quick questionnaire will give you a set of fuel cards right for you based off your answers so you can make an informed choice and pick the fuel card or charge card that's right for your fleet.
If you want to speak to a member of our team, you can get in touch here.
back