Farewell to forms for PBS Utilities
Written by: Fuel Card Services, Last updated:11th August 2020
PBS Utilities has quickly built a successful business by providing the exact services to meet customer demands. That means that, from its Mold base, its vans can be seen surveying power lines in Wales, all over southern Scotland, even up into the Lake District. The fleet, including Nissan and Vauxhall vans, is all refuelled with the help of Fuel Card Services – and it saves PBS Utilities hours of administration time and paperwork.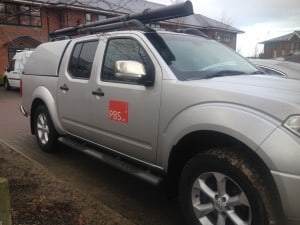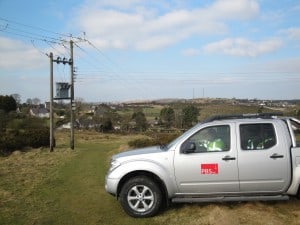 Alicia Peyrasse explained, "Each driver carries a Texaco Fastfuel card, provided by Fuel Card Services. When they need to fill up, they just pull in, refuel and present the card. Our weekly invoice covers all the refuelling, for every vehicle, and the direct debit payment is automatic. It could not be simpler and it saves a lot of repayment paperwork."
PBS Utilities used to reimburse drivers after they had refuelled at their own cost and submitted a claim. "Apart from all the paperwork," said Alicia, "it was not fair to our drivers. Now, they do not have to carry cash, or put company payments on their own credit cards, or keep fuel receipts, or complete forms, or wait for repayment to be approved. They just refuel and go. They love it."
She also appreciates the cost savings. PBS Utilities benefits from fixed weekly pricing, which means that its refuelling is typically up to 4p per litre less than the national average pump price. The interval between refuelling and payment also means up to two weeks of interest-free credit.
Above all, PBS Utilities enjoys real personal service, because every customer of Fuel Card Services is given their own dedicated, named account manager. "If we want new cards, advice on custom reports, or anything else, I just call Harriet Freestone," said Alicia Peyrasse. "It makes such a difference, always being to talk to the same person, rather than a random stranger in a call centre."
back