Fall in UK commercial vehicle output in May
Written by: Fuel Card Services, Last updated:11th August 2020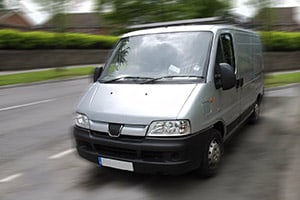 Commercial vehicle (CV) manufacturers in the UK witnessed a reduction in production output in May.
Data from the Society of Motor Manufacturers and Traders (SMMT) shows UK CV production dipped by 69.9 per cent in comparison to the same month last year.
A major drop-off in production
In total, UK manufacturers produced 2,110 units in May 2019.
The significant fall in output was seen across both the domestic and overseas markets, with losses of 35.6 and 84.8 per cent, respectively.
Reasons for this significant fall in domestic production were highlighted as being key model changes by several leading manufacturers, coupled with fluctuating fleet buying cycles.
Overall, year-to-date production figures show a 6.3 per cent decline in UK CV manufacturing output, with a total of 31,785 vans, trucks and buses produced so far in 2019.
Responding to the figures, SMMT chief executive Mike Hawes commented: "The large decrease in output for overseas markets highlights the sector's reliance on international trade, particularly with the EU, where more than nine out of ten exports are headed.
"Future growth is pinned on a Brexit deal that guarantees free and frictionless trade."
Jenny Smith, general manager for Tele-Gence, commented: "Falling production numbers are no joke for the UK CV market. That said, some of the headwinds, including changes in the buyer cycle and new model updates, should iron themselves out in due course."
Your business can benefit from affordable telematics with no hidden start-up fees or long-term commitments. Find out how at www.tele-gence.com
back