Darrock & Brown builds fuel savings
Written by: Fuel Card Services, Last updated:11th August 2020
When it comes to specialist restoration and conservation work, few builders can claim the expertise and experience of Cornwall's Darrock & Brown. The Bodmin-based company focuses entirely on the historic and heritage sector, including Grade I and Grade II Listed Buildings. It has worked across the UK and as far away as Ireland, but mainly accepts projects in the South West.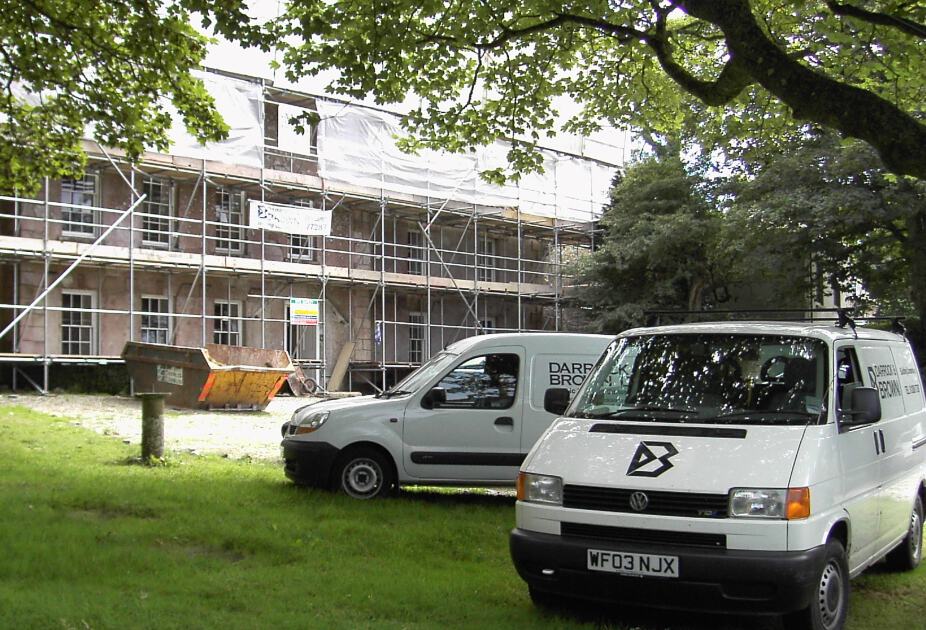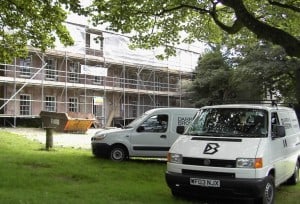 Darrock & Brown runs a fleet of 10 vans and pick-up trucks, from a variety of managers. Managing director Bill Gladwell says, "We look for cost-efficiency in everything we do, so capital investment is always on a case-by-case basis, according to specific requirements. We have most have VW and Toyota, with both brands being extremely reliable. We take nothing for granted, so our next vehicle could easily be from a different manufacturer, depending upon on the figures."
There is one thing that all Darrock & Brown vehicles have in common: they run on diesel. "It just makes commercial sense," says Bill. "Taking into account everything from fuel price to service and maintenance costs, diesel is more economical."
To be more precise, the company's vehicles mostly run on Texaco diesel, although they can also be refuelled at supermarkets – Tesco, Morrisons, the Co-Operative – and at Moto service stations. Darrock & Brown's drivers each carry a Texaco Fastfuel card, supplied by Fuel Card Services. It means that they can pull into any of more than 2,000 sites nationwide, fill up, present the fuel card, then drive off. No paperwork, no administration, no delays, no need to carry cash.
Bill Gladwell says, "We have been with Fuel Card Services for quite some time now, where the service is top drawer, and Donna Ridgeway-Buckley has been our account manager in all that time. We get weekly price notifications and sometimes, if I phone with a query, I get a weather report; social event report; notes on good curry houses in your area; holiday tales and so on. Some might think this is trivial, but good customer relations are essential."
Personal service is key for Darrock & Brown. "I do not want to wait in a call centre queue," says Bill, "only to be put through to a random anonymous operator who has never heard of us. I think Donna is a great asset to their business. She obviously cares about her customers and perks me up each time we speak."
Darrock & Brown originally chose the Texaco fuel card, after comparing it with everything else available, for the savings and convenience. The fixed weekly pricing means that it pays, typically, up to 4p per litre less than national average pump prices. It receives a single VAT-compliant invoice by email each week, covering all refuelling for all vehicles, with payment being made automatically by direct debit. The interval between filling a tank and payment means anywhere up to two weeks of interest-free credit.
If Bill has a query, he can access the firm's account 24/7 via secure Internet, and examine any transaction in detail. That even includes refuelling which has yet to be invoiced. Custom reports are available at the click of a mouse, ready to drop into standard office packages. Mostly, though, he calls Donna on her direct line.
Darrock & Brown has built an enviable reputation for the quality of its restoration work, on everything from the smallest Holy Well to Truro Cathedral. Its insistence upon high standards can be seen in historic houses, churches, monuments, copper and tin mine ruins and more. It demands the same high standards from its suppliers.
"Fuel Card Services allocates each and every customer their own dedicated manager," says Bill Gladwell, "which makes such a difference that one wonders why other suppliers do not copy it. We were not satisfied with our previous fuel card supplier and switched for purely business reasons, but we would have made the change a lot sooner if we had realised just how good personal service can be." 
back