Tips for managing fleet costs
Written by: Simon Pavey, Last updated:14th February 2023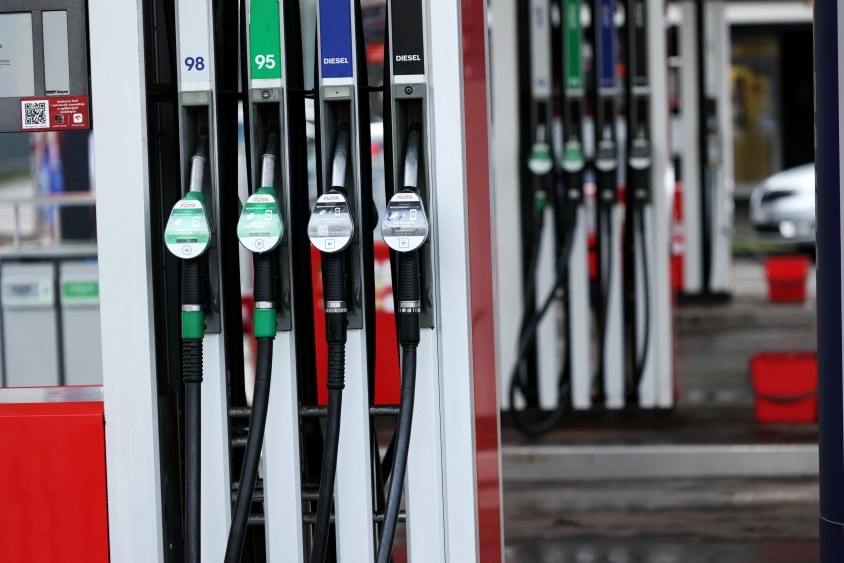 Whenever an entire industry faces significant challenges, it's often the case that the same number of businesses must now compete for a smaller pool of contracts or customer expenditure. This rings particularly true for the UK's fleet industry, which in 2022 is:
Suffering from a driver shortage.
Facing legislative and practical challenges with important and exporting goods.
Seeing the highest fuel prices ever recorded in the UK.
Looking to tackle uncertainty as customer spending is hindered by a cost of living crisis and rising inflation.
Consequently, it's absolutely pivotal that SMEs competing within this space do everything possible to tighten up finances and cut back on unnecessary costs.
We've produced a complete guide to fleet financing which covers all these elements in depth, however this article will showcase our favourite tips that we feel can help fleet operators become more efficient with expenditure.
1. Use software packages
The fleet industry is built upon technology, with a range of fantastic products entering the market each year. However, telematics is the most fundamental technology package all fleets should be investing in.
An advanced telematics suite can help you track driver mileage, enable maintenance scheduling, automate vehicle safety check recordings, and much more – all through a centralised database that makes reporting on and analysing insights easy and efficient.
If you're looking to make efficiencies, you won't get far without first having valuable data to access- so telematics is a crucial starting point that enables cost savings in the long run.
2. Integrate your software packages
Rather than having a set of standalone technologies that require intensive training and separate platforms to operate, it could be worth investing in a technology stack for your fleet business that integrates with one another.
By synchronising your databases, for example linking telematics to your mileage tracking and vehicle insurance software, you could save yourself time that would otherwise be spend traipsing through hefty spreadsheets.
3. Outsource financial management
Adopting a third-party accountancy package could be worth considering for commercial fleets, and there are a range of options in market to suit accountants of all proficiency levels. These could help your business monitor cash flow, and enable you to forecast for the upcoming weeks, months, and years – which could be essential to business planning for those that are looking to electrify their operations.
Some of the key obstacles facing SME fleets in the coming years that may be assisted through refining financial processes include:
Keeping competitive on the technology front.
Transitioning to electric fleet vehicles.
Decarbonising fleet operations and infrastructure.
4. Reduce your fuel costs
Perhaps the most significant expenditure facing any commercial fleet is fuel, which is why it's imperative that fleets do whatever possible to reduce fuel expenditure.
Driving down fuel costs is most easily achievable through investing in a discount-based solution that drives the cost of fuel down at the petrol pump. A commercial fuel card can enable this saving mechanism, and is a worthy consideration for any businesses with any number of vehicles.
5. Talk to your drivers about fuel efficiency
If you're looking to see a marked improvement over time in driver-related metrics, then having an open and honest conversation about how efficiencies can be made is likely a good starting point.
For example, your drivers may be interested in learning more about hypermiling and how they could optimise every aspect of their daily driving to minimise fuel usage. Alternatively, you could look to test their knowledge of route planning and the likes in a constructive and friendly way; leaning on their expertise and route knowledge where possible.
Proper car maintenance can also improve fuel efficiency, as tyres that are evenly pumped to a good standard require less fuel than those that have minimal tread or sub-par PSI.
One final tip from the team at Fuel Card Services is to keep an eye on how your main competitors are refining their processes. It's possible that businesses who are at the cutting edge of technology and quick on the uptake could seize small advantages when it comes to cutting costs – which can have a significant impact over time.
How can Fuel Card Services help?
At Fuel Card Services, we aren't equipped to solve the global fuel crisis, however we do have many years of expertise in providing UK businesses with our market-leading range of the best commercial fuel cards.
Our suite of cards encompasses all major UK brands, with coverage across the country. Beyond saving up to 10p per litre, you'll also save a great deal of time with HMRC approved invoices – no more holding on to receipts!
Get in touch with our experts to find out more about fuel cards – the smart way to manage your fuel and fleet costs. Or browse our suite of fleet services – which include advanced telematics systems.
back