Car maintenance calendar – how often do you need to run checks?
Written by: Simon Pavey, Last updated:14th February 2023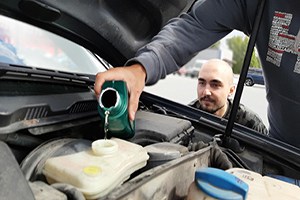 Every motorist should give some thought to vehicle maintenance, since a well looked-after car will be safer, more reliable and easier to drive.
If you want your car to serve you well for as long as possible, one of the wisest things you can do is come up with a maintenance calendar. This will help you to keep up with important checks, ensuring you don't overlook problems or faults that will get worse over time.
Maintenance calendar
The RAC recommends using the following system:
Regular maintenance: Basic car maintenance is something you should do yourself on a regular basis – ideally once every couple of weeks, or before a long journey. Keep an eye on things like oil and water levels in the engine, tyre pressure and all your lights, including indicators, reverse lights, brake lights and fog lamps.
Interim service: Arranging an interim service every six months or 6,000 miles (whichever comes first) will help you keep your car in the best condition.
Full service: Manufacturers recommend that cars are fully serviced every 12,000 miles or 12 months – whichever comes first. Some vehicles feature diagnostic systems that will tell you when a service is due.
Don't rely on the MOT
Your car will undergo essential checks as part of its annual MOT, but it's important to remember that servicing and MOT inspections are very different things.
The point of the MOT is to complete a technical safety inspection of the vehicle to ensure it's fit to be on the road.
A service, on the other hand, looks for general wear and tear and will replace parts and fluids if necessary, so you can feel confident your car is always in the best condition.
Other benefits of regular servicing
One of the best reasons to get your car serviced on a regular basis is to identify issues quickly. This reduces the risk of a minor fault or mechanical defect – which could be a straightforward fix if it's spotted early – escalating into a more serious problem that will be costly and complicated to remedy.
Early detection also gives you the luxury of time in thinking about how to arrange and pay for any work required, rather than having to fork out for emergency repairs when something goes wrong.
If you use your car a lot, you'll know that gradual deterioration of parts is a common problem in high-mileage vehicles. Servicing will help you keep your car healthy over the long term, ensuring that essential systems like the brakes and suspension don't let you down when you need them most.
Finally, keeping on top of checks and maintenance will maintain the value of your car. If, at some point in the future, you decide to sell the vehicle, being able to provide a thorough service history will help you justify a higher price.
MyService.Expert from Fuel Card Services can help you realise the many benefits of consistent car maintenance with useful tools including calendar alerts for services and MOTs.
back