Fleet dashcams: why they are a must-have
Written by: Simon Pavey, Last updated:30th August 2023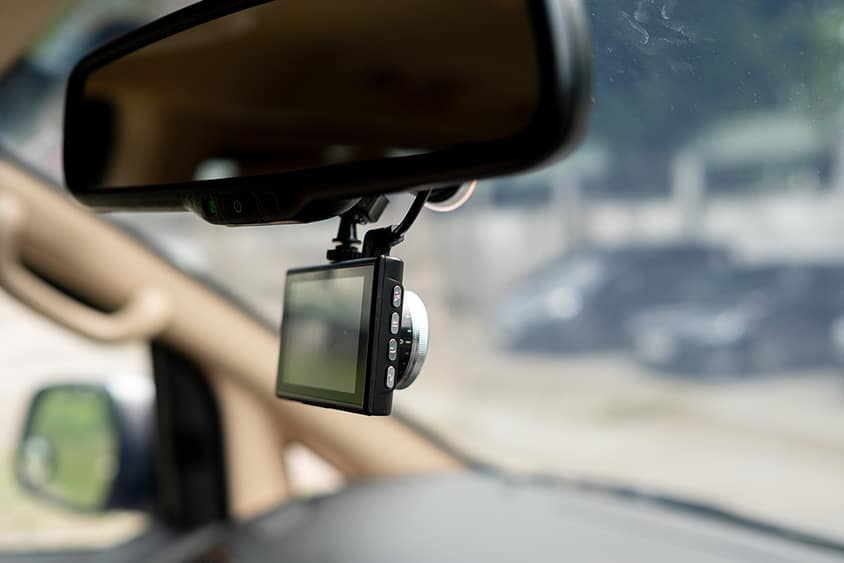 When your fleet vehicles are out on the roads there is always the potential for things to go a bit pear-shaped. Crashes, accidents, and errors are always a fear for fleet drivers, and that's why dashcams for fleet vehicles are a safety essential you won't want to pass up on.
When things do go wrong, dashcams can be the perfect failsafe; helping to sustain insurance claims, disincentivise theft, and tell the real story behind what exactly went wrong.
How does a dashcam work?
Dashboard cameras, or 'dashcams', are cameras that are attached in the front and sometimes the back of vehicles to record the road ahead, the view from the back of the vehicle, and occasionally the inside of a driver's cabin too.
Fleet dashcams often have more sophisticated features than regular dashcams, which make them particularly suited to vehicles used for business purposes. These can include tamper-proofing, hardwiring, remote access, and integration capability with other fleet software and telematics systems.
How fleet dashcams can support your drivers
For those operating your fleet vehicles, dash cameras can offer an additional layer of support and protection. First and foremost, with dashboard cameras set up in fleet vehicles, should something go wrong there is video evidence as proof that can prove driver innocence and prove correct practise should your drivers be questioned. This also can work as a deterrent, helping to reduce the risk of your fleet driver engaging in any unsafe driving behaviour.
Additionally, should you utilise dashcams for driver monitoring, they can help to identify areas where training would be valuable to improve performance as well as where performance is strong. Offering training opportunities as well as rewards to high performing team members shows investment in your workforce and has the potential to significantly improve your fleet drivers conduct and performance.
How fleet dashcams protect your vehicles
Fraud and theft are two important concerns for fleet managers and dashcams have a significant role to play in avoiding both, as well as a useful tool to have on hand should your fleet vehicles get caught up in any of the 346 road accidents that occur each day.
Avoiding fraud with dashcams
'Crash for cash', hit and runs, and more are all a real risk on the roads and one that can impact your business' bottom line should you be targeted. With a well-positioned set of cameras, incidents like these can be effectively captured on film and used as evidence to support your case if your fleet vehicles are caught up in these crimes.
Avoiding theft with dashcams
For many businesses, traders and contractors, fleet vehicles often transport goods and tools with a high monetary value. The last thing fleet operators want to discover is that vehicles have been broken into and the contents stolen.
Dashboard cameras act as a great deterrent to theft; potential criminals are less likely to tamper with a vehicle if they know they could be caught on camera. Despite this, there are still some who dare to break into commercial vehicles in the hope of cashing in on the contents. Should your fleet be a victim of theft, dashcam recordings could be pivotal in your insurance claim and could even be a key factor in the retrieval of your stolen items and the catching of any perpetrators.
Does having a dashcam lower insurance costs?
In short, yes; having dashcams in your fleet vehicles will lower the price you pay for insurance. All the benefits discussed above will be appreciated by insurance companies and the video footage collected by your dashcams will help to protect your fleet against false claims and keep the premiums for your fleet insurance low.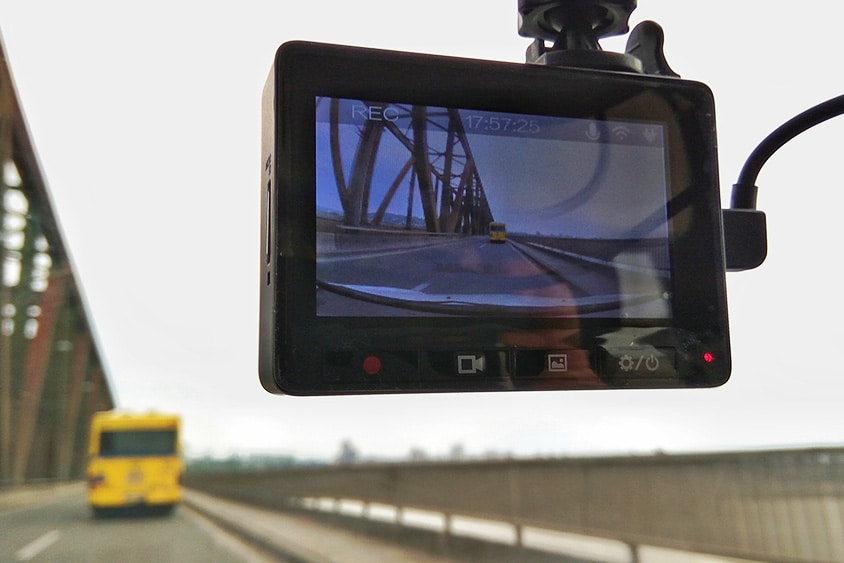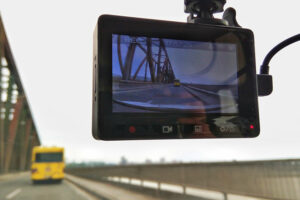 Dashcam and fleet telematics
Dashcams are undoubtedly a great investment for fleets who want to improve safety and performance as well as cutting costs. While the initial costs of high-performance fleet dashcams for your fleet vehicles might seem biting, the long term savings and added peace of mind are well worth the price you pay.
Innovative dashcam technology designed for fleets of different shapes and sizes means you can integrate your dashboard cameras with a suite of fleet telematics software. You can find industry leading telematics from Fuel Card Services – Tele-Gence is designed to offer fleets the best in fleet telematics services and we have a range of add-ons including dash cameras, black boxes and more than can help you to protect and manage your fleet.
These technologies are well-paired with fleet software such as MileageCount, My Transport Planner, and MyService.Expert – all of which can help you to save time and money managing your fleet.
Get in touch with our experts today to learn more.
back