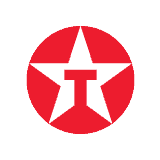 Texaco Supreme petrol and diesel contains a performance additive package to help keep your car's engine clean and perform better. Using lower grades of fuel can leave harmful deposits in the engine that can cause deterioration in performance, such as hesitation in acceleration. Not only that, these deposits can result in increased exhaust emissions and reduced economy. Texaco Supreme petrol and diesel help prevent these deposits from building up and help remove carbon deposits left behind by other, lower-grade fuels. Whether you have an old or new car Texaco Supreme fuels will keep your car performing at its best. Regular use of Texaco Supreme can help.
Supreme Unleaded and Diesel Fuels are available at selected service stations in England and Wales.
Please take just two minutes to complete our contact form below so that Fuel Card Services can help find you the best fuel cards for you and your very individual business needs.
Alternatively, you can call our dedicated Fuel Card Services team on 0844 870 9988 .