Collect Nectar points
When your drivers use their BP Plus Fleet Fuel Card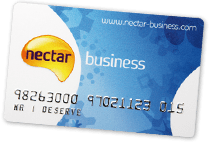 Your business can control its fleet's running costs and reduce administration time by using a BP Plus Fleet fuel card from Fuel Card Services. Your business or your drivers can also benefit from collecting Nectar rewards points every time they fill up with fuel at a BP service station.
Personal Nectar cards can be picked up from a Sainsbury's supermarket, BP Service station or a Homebase store.
Has your organisation got a Nectar business card?
You can register your business online today, and it won't cost you a penny. Nectar can then start sending you bonus point offers from their business partners to help you collect Nectar points more quickly on everyday business purchases.
If you would like to register for a business Nectar account, click here.
All about Necar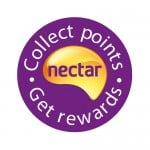 Nectar is said to be the largest loyalty programme currently in the UK. With over 19 million people collecting Nectar points when purchasing online or instore: food, DIY products, holidays, household bills and petrol & diesel.
"More customers now have a Nectar card than any other loyalty card. The number of people with a Nectar card has increased by more than 1M in the last 12 months to makethe Nectar loyalty scheme the largest and most popular scheme in the UK. A total of 16.8M people use the Nectar card across the country.", The Daily Telegraph, 8 Feb 2010
Nectar rewards include money off shopping, travel, eating out, and general merchandise.
Please take just two minutes to complete our contact form below so that Fuel Card Services can help find you the best fuel cards for you and your very individual business needs.
Alternatively, you can call our dedicated Fuel Card Services team on 0844 870 9988 .